Joe Gaiter: What does basketball mean to you?
Austin Lawton: Basketball means everything to me. Without basketball I wouldn't have been able to cope with a lot of things and I wouldn't have been able to experience the things I have. Most say basketball is what they do and not a part of them, a real hooper who has a passion for the game can tell you that is a lie.
Joe Gaiter:What are your fondest memories of Lake Marion HS?
Austin Lawton: My fondest memories had to be winning the state championship my junior year because we were able to bring a title home and the first title for Lake Marion. My other fondest memory was losing in the championship my senior year, it sounds crazy but after losing that game I told myself I would be back in a championship game in college and win a ring and I did that so that loss was a motivation.
Joe Gaiter:Take me back to your signing day.
Austin Lawton: My signing day I was nervous and jittery but I knew I made the right decision because Coach Jack had a blueprint on my career and all I had to do was follow and success would come. That moment made me proud because I had just lost my grandmother a month prior and I knew I made her and also my mother proud. I was able to get a free college education because of something I enjoyed doing and something people enjoyed watching me do.
Joe Gaiter:Why did you choose Claflin over your other choices?
Austin Lawton: I chose Claflin strictly because of Coach Jackson. During our meetings and talks he spoke on how he could benefit me on and off the court. He not only promised me to be a stellar basketball player but also a stellar young man as I was under his tutelage. Him and Coach Tee kept their word and did everything they promised me and I wouldn't be the player or man I am today without them.
Joe Gaiter:What are keys in playing Center?
Austin Lawton: Big keys for me were gaining strength and having good foot work and multiple moves and weapons to use against my opponents. Foot work was big for me because with me being able to maneuver with counters while also keeping my pivot foot stable really gave my opponents a hard time focusing on defending me while they're too busy yelling at the ref asking for a traveling call.
Joe Gaiter:What are some of your stats?
Austin Lawton: My senior year I finished with 13.7 ppg, 7.1 reb, and 1.8 blks. I led the team in scoring and blocks and was second in rebounding.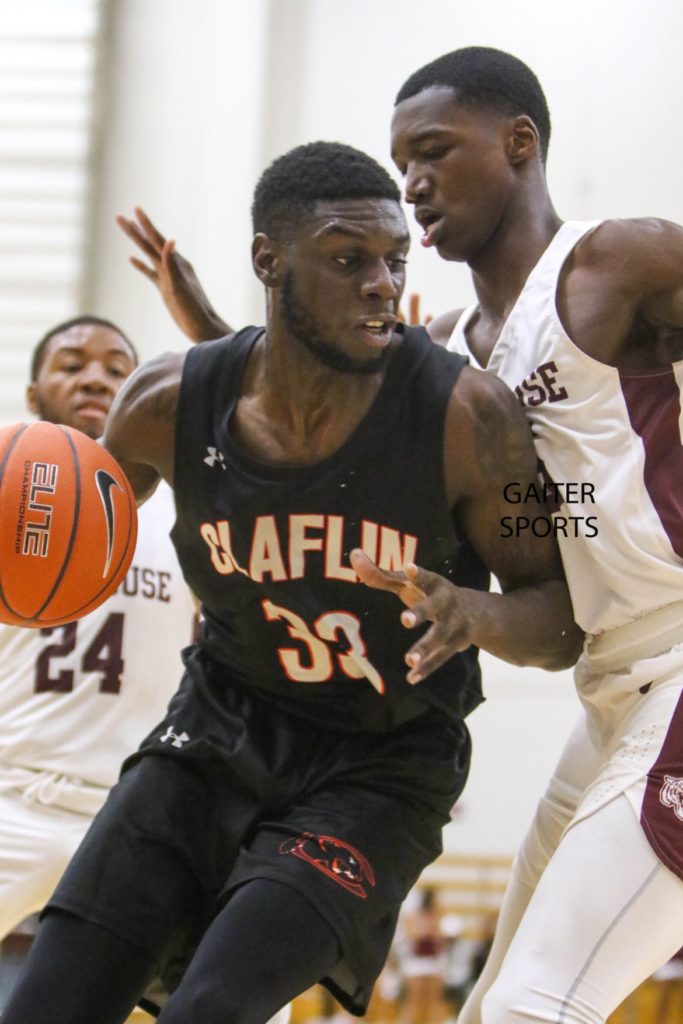 Joe Gaiter:What would you say has been your biggest accomplishments?
Austin Lawton: My biggest accomplishments have to be winning the conference championship my junior campaign and eclipsing the 1,000 career points mark my senior year.
Joe Gaiter:What will you miss most about playing at Claflin?
Austin Lawton: I'll always miss the Panther Nation, the fans. They were always so supportive and there is no HBCU fans like them and I'll miss their love and support.
Joe Gaiter:What is your untold story?
Austin Lawton: My untold story has to be my family's triumph. When I was a freshman in high school my uncle Bernard Bailey was killed by a police officer and my uncle was my motivation to be the player I am. He was an exceptional basketball player who got his high school jersey retired and also played at Tennessee State and Overseas for a few years. My senior year of high school I lost my grandmother and my aunt and that put my family through more grief. Me being the youngest grandchild, I would always love to see my family cheerful and full of joy and them seeing me playing on TV or on the news did that which is why I do it for my family more than me. I love the game and it brings me joy, my family also brings me joy, and for me to bring them happiness from doing what I love is a blessing and a bonus.  
Joe Gaiter:How have you faced adversity?
Austin Lawton: I've always faced adversity by beating the odds. Still to this day that's the way it is. I'm from a small town of 300 called Eutawville in South Carolina, I did what most people from my city dream of, I've endured countless trials and tribulations but still prevailed, I broke my foot and had my first surgery ever and returned with my best campaign at Claflin. When odds were stacked against me I didn't fold or back down, I was motivated to beat the odds.
Joe Gaiter:Are you at your athletic peak?
Austin Lawton: Honestly I feel I haven't gotten to my peak yet. Coming from where I am from I wasn't blessed with the best resources but I worked with what I had and I feel I have so much more work and opportunity left to be the best I can be. I'll get better and better with age. What LeBron said "I'm Like Fine Wine, I Get Better With Age".
Joe Gaiter:What is next for you and your career?
Austin Lawton: I'm definitely playing professional whether it's the G League or overseas. My career is far from over, I have a lot of years of good basketball left in me and I have one more accomplishment to make to follow in my uncle's footsteps.

Joe Gaiter:What do you want your legacy to be?
Austin Lawton: My legacy shall be that no matter where you're from or what trauma you went through in your life, you're still able to prevail. I want them to know that Austin Lawton from Eutawville, SC, a Lake Marion and Claflin product, was able to make it out, so why not you?
Joe Gaiter:Where do you see yourself in the future?
Austin Lawton: I see myself playing professional and when my basketball career is over, I am able to start coaching at my old high school.
Joe Gaiter:If you could go back to your signing day, what would you tell yourself?
Austin Lawton: The road will be bumpy and there will be some troubles along the way but when you sign that NLI, it'll change you and your life for the better.
What is your motivation?
Austin Lawton: My motivation as of now is my daughter A'Aryn and my family. My daughter gives me the strength and courage to believe anything is possible. When she gets older I want her to see that the sky was the limit for me but my limit is only a stepping stone for her future.  
Joe Gaiter:Final words?
Austin Lawton: My name is Austin Lawton, I am from Eutawville, South Carolina and anything is possible and nothing is unreachable.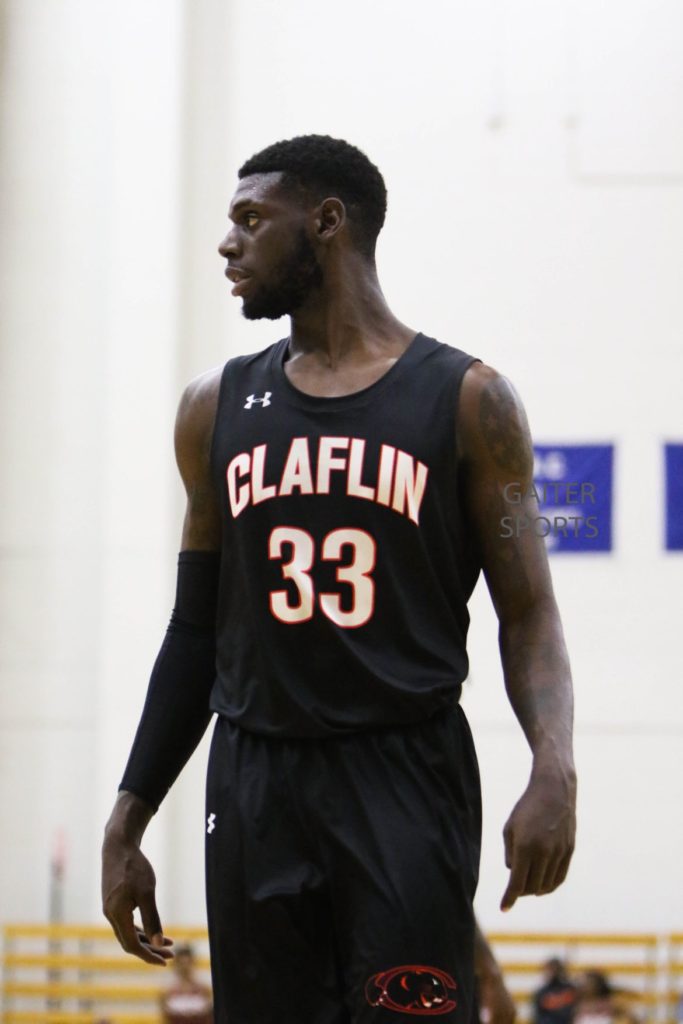 Joe Gaiter:I Shoutouts?
Austin Lawton: Shout out to God, my mother and father, my daughter, the mother of my child, my family and friends, Claflin University, my coaches and teammates, The Fab 5, The Crew, and Eutawville, SC, This for y'all!!! Oh and LeBron James the GOAT… Just putting that out there.