Joe Gaiter: What does basketball mean to you?
Randy McClure: Basketball is everything to me. It's a place of peace for me. No matter what I'm going through I know once I hit that court it's all gone and I can release all emotion through the game.
Joe Gaiter: When did you start playing sports?
Randy McClure: I started playing basketball when I was about 7 years old and a year later I started to play football
Joe Gaiter: Take us back to Campbell Highschool. What are your fondest memories?
Randy McClure: My entire high school career in both football and basketball are my favorite memories. The ups and downs and all the learning points are really what helped me to be the person I am today on and off the court.
Joe Gaiter: Why did you choose Albany State?
Randy McClure I chose Albany because the my senior year in high school my grandfather passed and I wanted to go somewhere close to my aunt and grandmother so that if they needed any help they wouldn't have to wait until someone could get time off to make a trip down to them.
Joe Gaiter: Tell us about your 18/19 season.
Randy McClure: My Junior season didn't go as well as I wanted it to, because of the injuries I had. I'm not one to makes excuses so just know my senior year will be way better.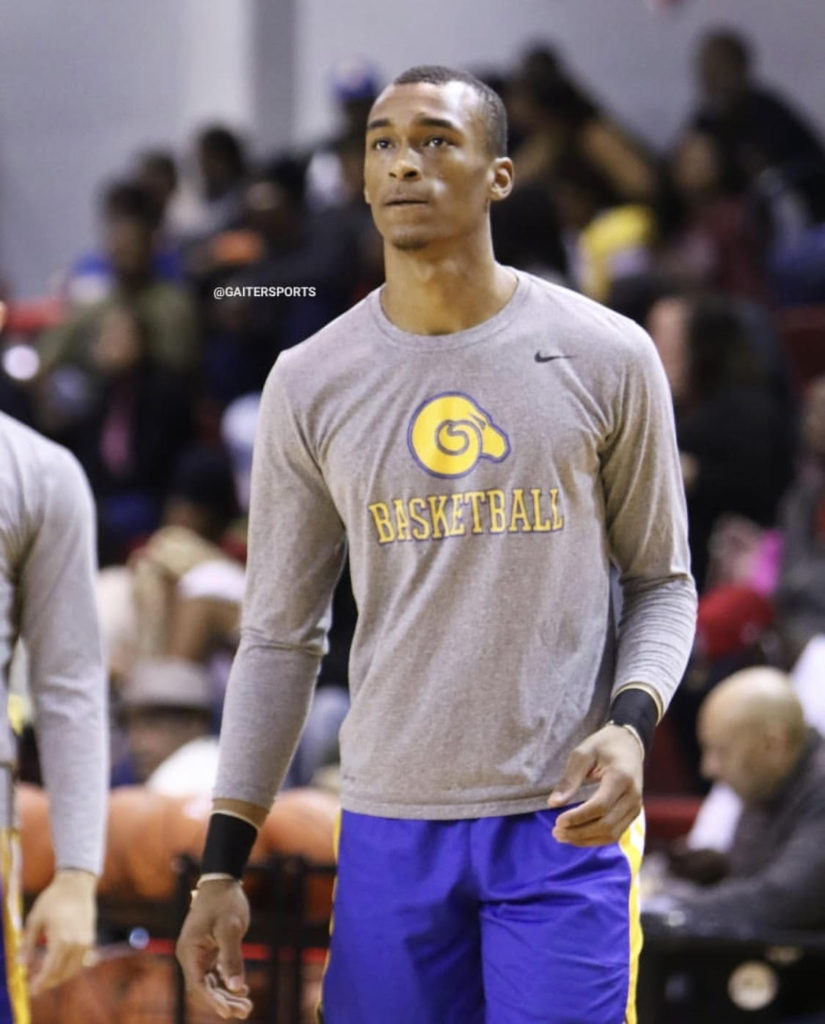 Joe Gaiter: Last season you were 14-16, what personal and team adjustments are you and your team making for a better season next year?
Randy McClure: Personally I'm taking care of my body this off season making sure I get it stronger with our strength and conditioning coach so that I don't get as many nagging injuries next year and I'm working on elevating my game in the gym with my coach. As a team we and doing as much as we can together on the court whether it be playing or working out together so that we can get our chemistry and our team bond high
Joe Gaiter: In college was it hard to choose between playing football or basketball?
Randy McClure: It definitely was because I love both sports so much. Playing both since I was young and then having to give one up was an extremely tough decision.
Joe Gaiter: What makes a good forward?
Randy McClure: To me having a solid inside and perimeter game makes a good forward on the offensive end. On the defensive end I say being able to guard multiple positions and locking down on each one makes you a good forward.
Joe Gaiter: What can we expect from you this upcoming and final season at Albany State?
Randy McClure: I am definitely going to reach my 1000th point mark be that this would be my 4th year at ASU. I'm not a selfish guy on the court though so honestly you can expect me to do whatever it takes to put my team and I in the best position to get the SIAC championship and a seed in the national tournament.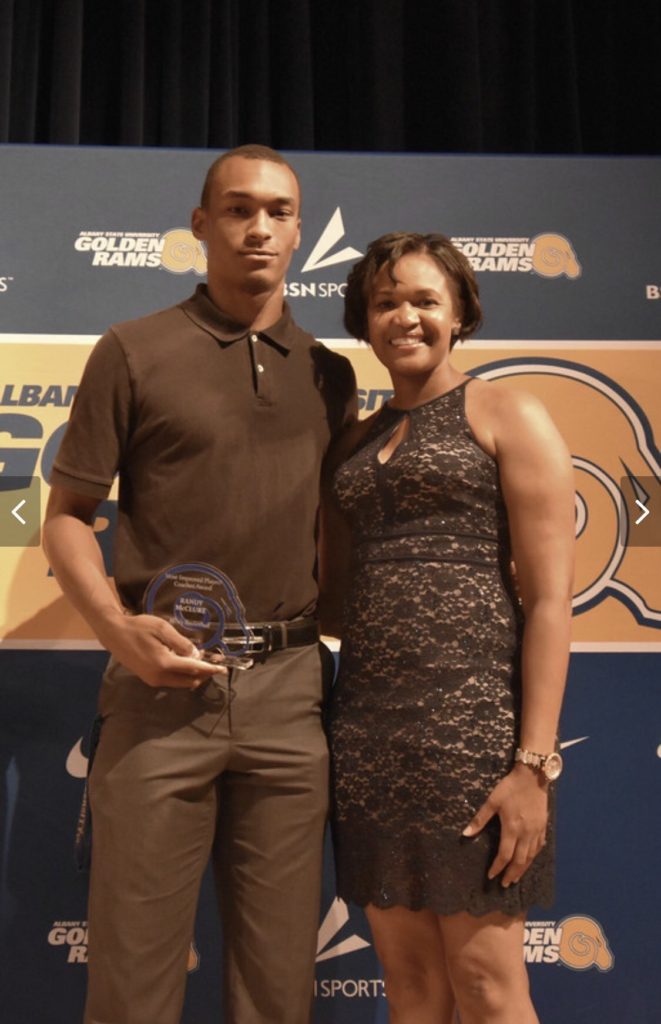 Joe Gaiter: How have you used your amazing football IQ in helped elevate your basketball skills?
Randy McClure: That IQ I brought from football really comes into play when we're pressing. My coach usually puts in positions where I can sit back like a safety to read and bait defenders into bad situations and crest turnovers for my team.
Joe Gaiter: Where are you training during the off season?
Randy McClure: I will be between ASU and back home at Campbell high school.
Joe Gaiter: What has been your biggest accomplishment?
Randy McClure: I think my biggest accomplishments in my college career is starting since my freshman year and being apart of the team that had the best conference record since 06'-07'
Joe Gaiter: In 5 years where do you see yourself?
Randy McClure: I see myself playing overseas and continuing to get better in this sport.
Joe Gaiter: What is your motivation?
Randy McClure: My motivation is my family and everyone who invested time and money into me from the time I was young playing ball. I feel like I owe it to them to make it as far as god takes me so that all that time doesn't go to waste.
Joe Gaiter: What is your major and how do you plan on using it?
Randy McClure: I am majoring in Business Information System and Technology and one day after the ball goes flat I want to work in cyber security for the government.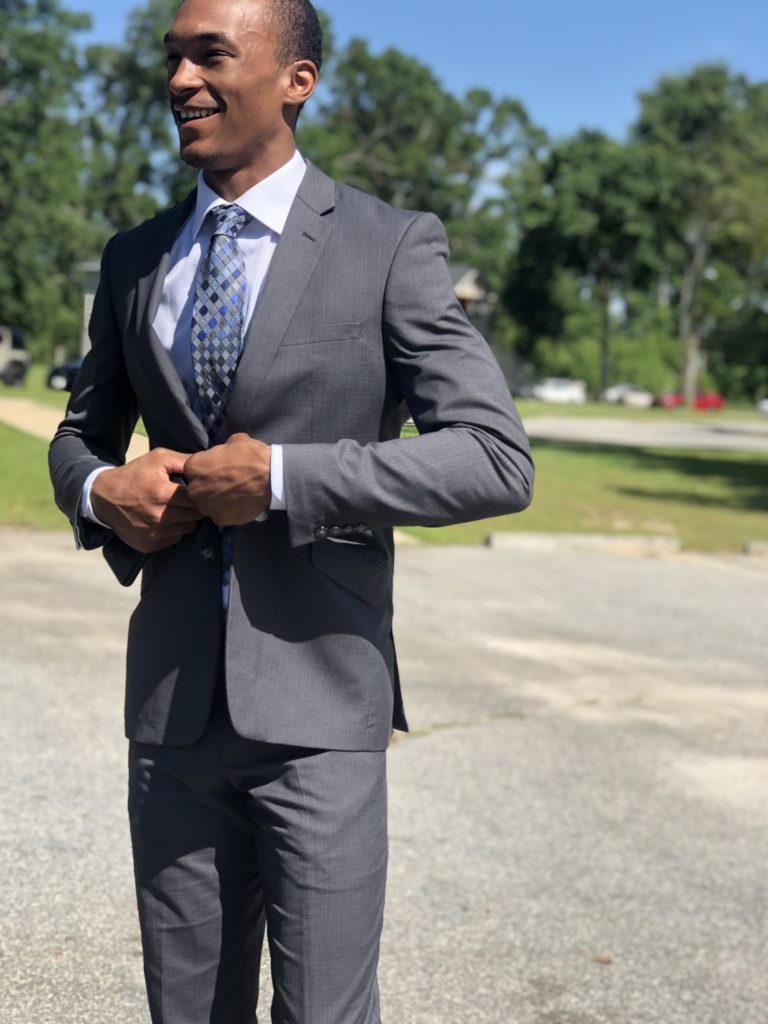 Joe Gaiter: What do you want your legacy to be?
Randy McClure: I want to be remembered as a person who never complained no matter what objects were thrown at him. I want to be known as a doer and not a talker. Someone who leads by example and when times got tough that person you knew would have your back through anything.
Joe Gaiter: Final Words?
Randy McClure: Thank you for taking the time to do this interview and stay tuned for next season because it's going to be a good one.
Joe Gaiter: Shoutouts?
Randy McClure: My entire family. My coaches both football and basketball from AAU and middle school all the way to present day. My church family.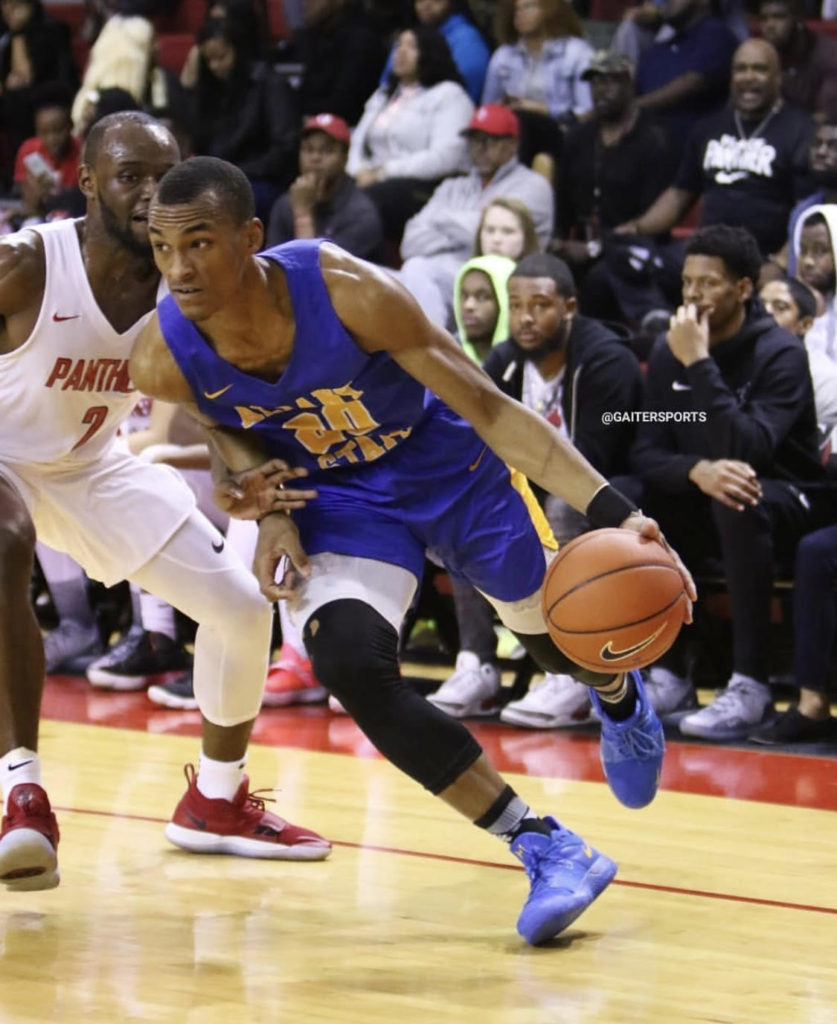 Joe Gaiter: Highlights
Randy McClure: My coach said you would have to contact him about the highlights.
Patrick Gayle

(954) 298-4490
Instagram: romj_20_
Twitter: phenomkid25
Snapchat: phenomkid25