Joe Gaiter: What does football mean to you?
Dionte Bonneau: Football is really my way of life. It's something I've always had a deep love for. It was something that kept me out of trouble. I've been playing since I was 9 years old and it has taught me a lot of life lessons.
Joe Gaiter: Where did you grow up and how was your childhood?
Dionte Bonneau: I grew up in Pittsburgh, Pennsylvania. A city where it isn't really too much good going on. I have two older brothers and a little sister growing up things weren't easy but my mom always made sure her kids were good. I moved to Georgia in middle school and have lived here for almost 10 years.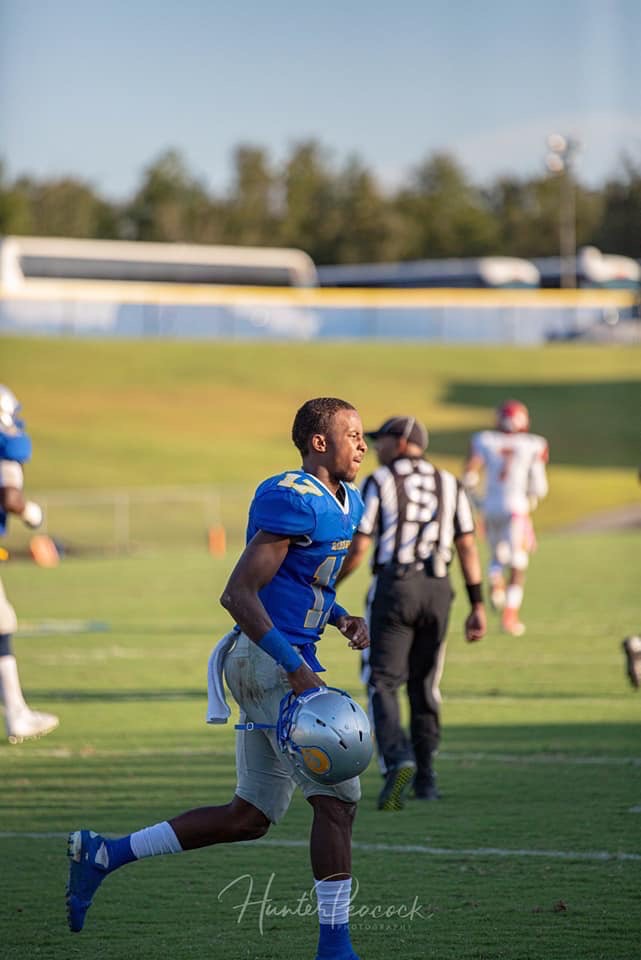 Joe Gaiter: Who inspired you to start playing football?
Dionte Bonneau: My stepdad is who originally inspired me to play football. Before I actually started playing football he always told me and my brothers he was going to sign us up to play. He would take us to fields and have us train and teach us the game of football.
Joe Gaiter: What are your fondest memories of Banneker High School?
Dionte Bonneau: My fondest memory at Banneker has to be my senior year when we played Riverwood it was probably one of the most exciting games I've ever played in. It came down to the last seconds of the game in which we were down by 14 with like 7 minutes left and I lead us to back to back scoring drives. We caught an interception on the goal line to win the game with no time left.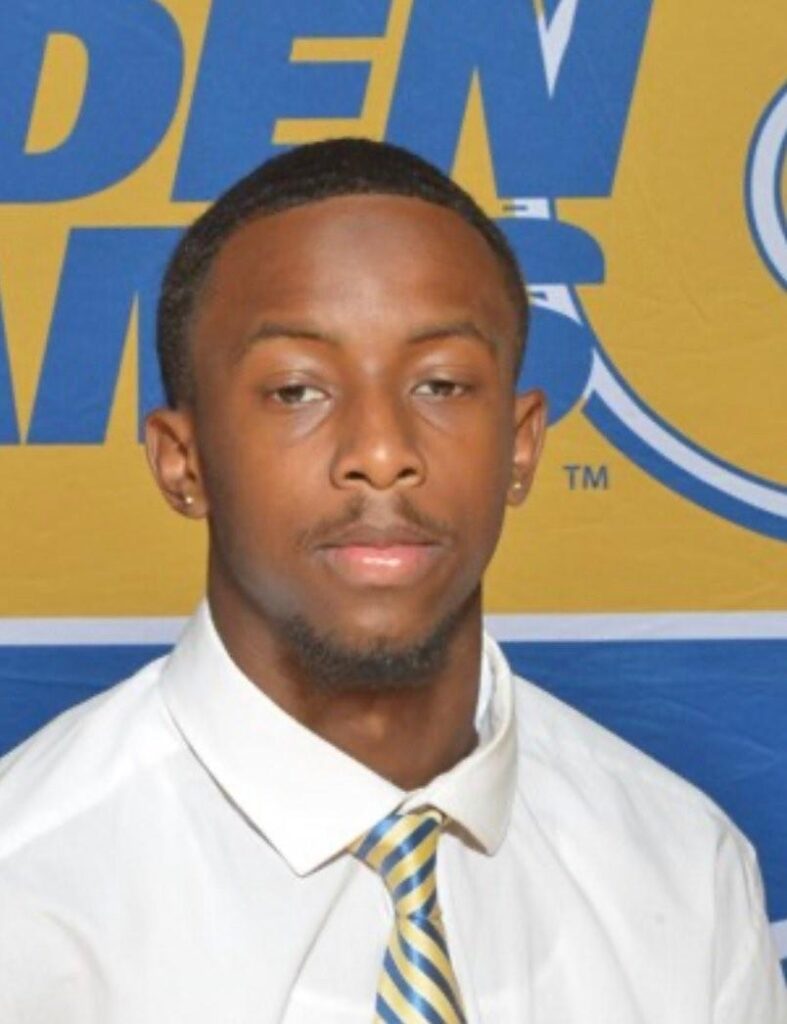 Joe Gaiter: Tell us about your recruitment and why did you choose Albany State?
Dionte Bonneau: I had no clue I was going to come to Albany State until a few days before signing day. I originally had been on a visit to South Carolina State and had been talking their coaches and was supposed to go there but things didn't work as planned. I end up signing with Albany.
Joe Gaiter: What has been your contribution to ASU's football team?
Dionte Bonneau: Last season I really didn't play a lot until about the 3rd game and I helped lead us on a 5 game win streak then I had a season ending injury week 7 against Savannah State.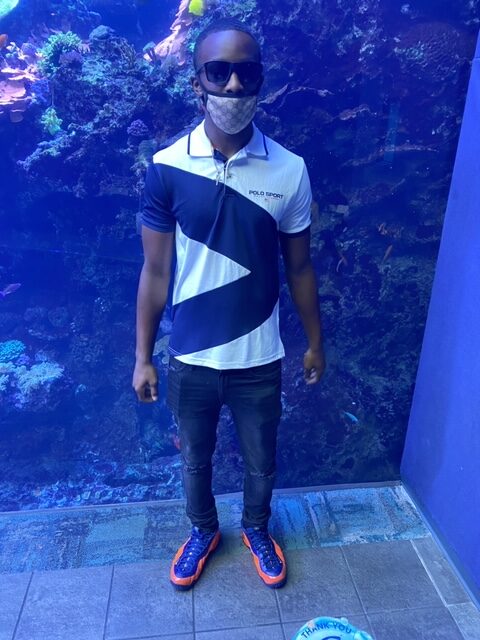 Joe Gaiter: How would you describe your style of play as a quarterback?
Dionte Bonneau: I would say I'm a dual threat, I can fit the ball in and I can also take off running.
Joe Gaiter: What has been your most memorable play this year?
Dionte Bonneau: Most memorable play was probably homecoming game against Land. I threw a touchdown to Rashad Jordan for about 70 yards. It's the longest touchdown I've thrown so far.
Joe Gaiter: What is the game day atmosphere like at ASU?
Dionte Bonneau: Game days are usually hype at Albany. We have a huge Alumni and student fan base so they usually have the stadium rocking on game day.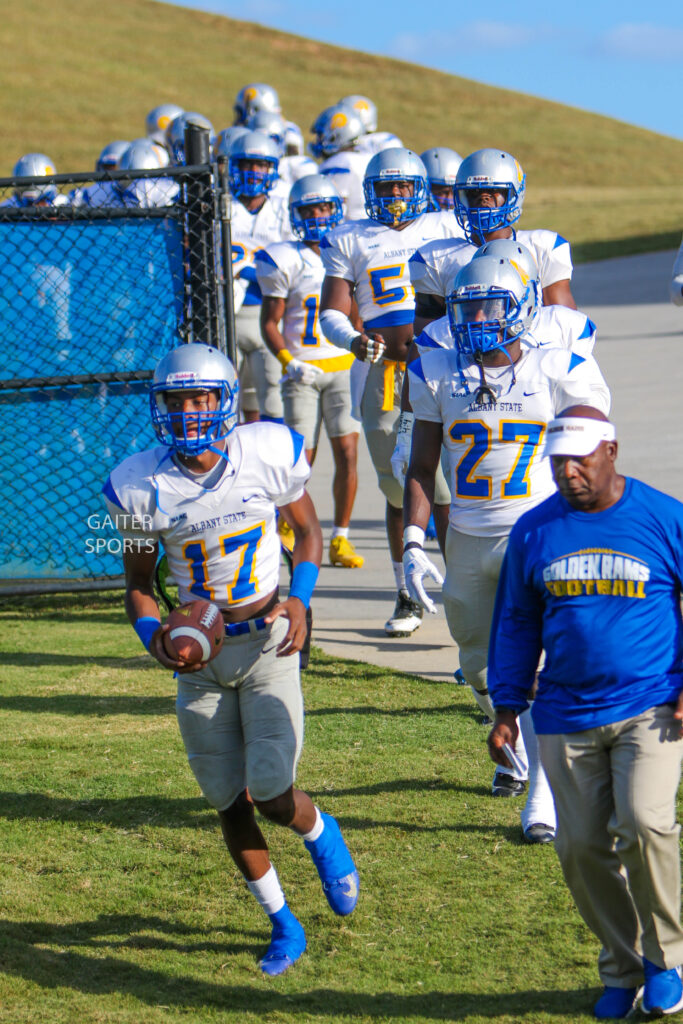 Joe Gaiter: What is your relationship like with Head Coach Gabe Giardina and the coaching staff?
Dionte Bonneau: I have a great relationship with each of our coaches. Coach G and I are pretty close. It's been many occasions where I have needed help and Coach G was able to help out.  He's pretty cool as long as we're doing what we're supposed to do.
Joe Gaiter: What have you learned from your fellow Albany State QBs Kelias Williams and Edward Walker?
Dionte Bonneau: I've honestly learned a lot working beside both of them. Kelias has been there since I first got to Albany and it was a time where me and him where our only two QB's last spring. So I learned a lot of stuff practicing with him soaking it all in and just seeing how things were done.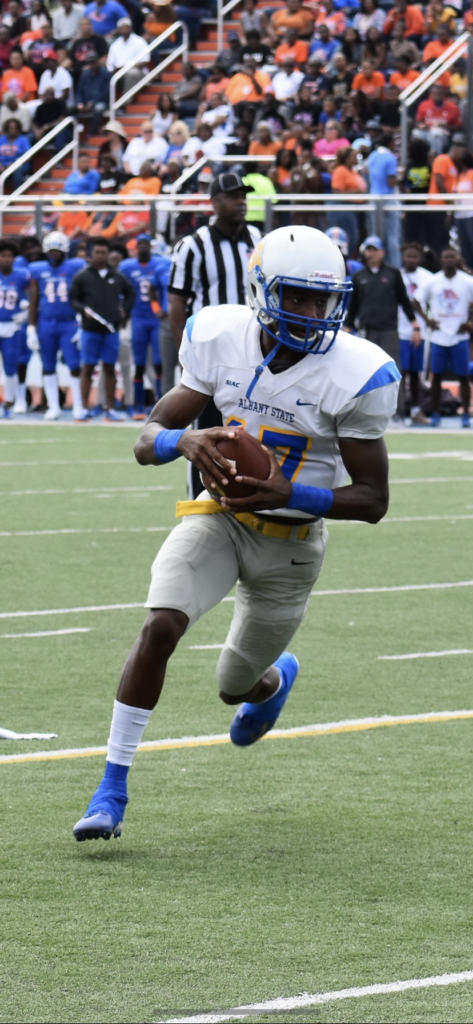 Joe Gaiter: How have you faced adversity this season?
Dionte Bonneau: The adversity I faced was breaking my ankle. It was something that really affected me right when I was just taking things up a notch. I knew I had to fight so I could get a speedy healthy recovery.
Joe Gaiter: Where are your training during the off- season?
Dionte Bonneau: This offseason I have been training at Arabia Mountain with a few of my receivers and a couple other ASU players.
Joe Gaiter: Who are some athletes we need to keep on our radar?
Dionte Bonneau: A few athletes I would say are Kelias Williams who plays running back now for us. Marquis Fulks who was a freshman last year. Diondre Glover, who's an up and coming freshman whom I've been training with throughout the off-season. Another one is Miquail Harvey who plays center for us. I believe he's going to have a really big year.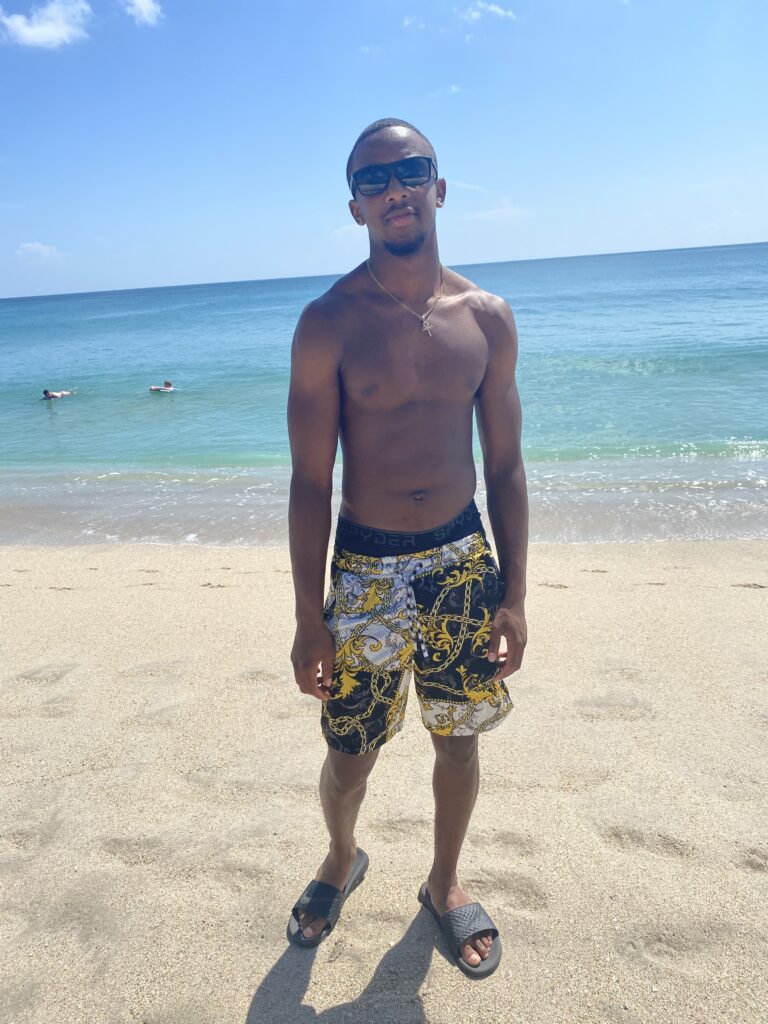 Joe Gaiter: What was your initial reaction when you heard The SIAC has suspended all fall sports?
Dionte Bonneau: I honestly figured it would happen due to everything that's been going on so I wasn't completely shocked, but I was upset. We were looking forward to opening our season in Hardrock against Famu, but I just look at it as more time to get better.
Joe Gaiter: What is keeping you motivated?
Dionte Bonneau: What's keeping me motivated is knowing my mom still has to get up and go to work. I won't feel like I made it in life until I can retire my mom.
Joe Gaiter: What do you want your legacy to be?
Dionte Bonneau: I want my legacy to be someone who left it all on the field and was known to make others around me better.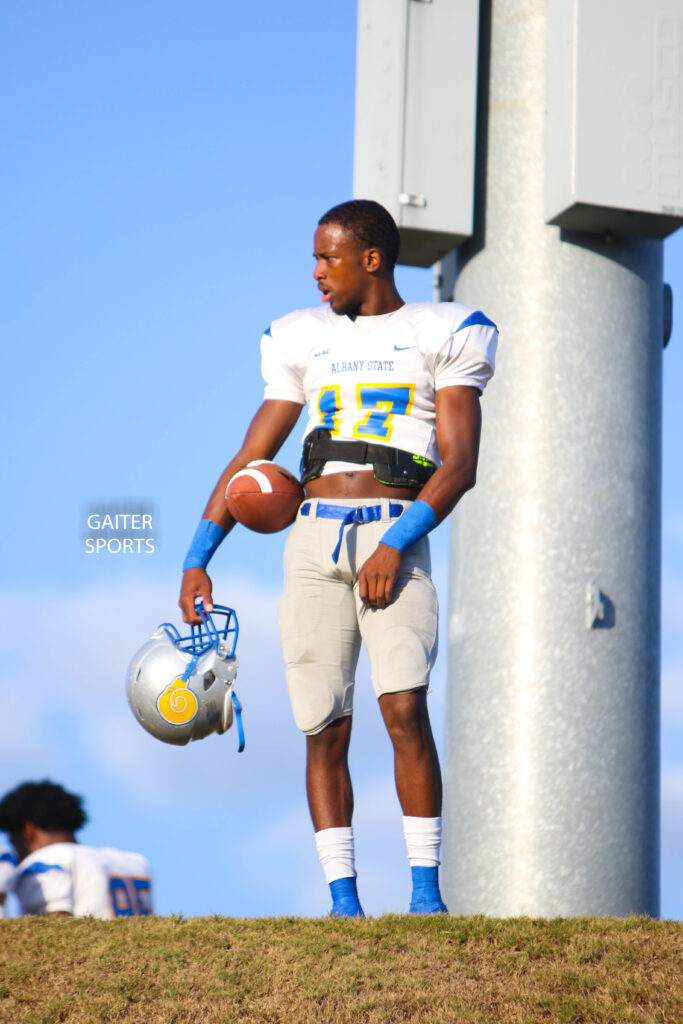 Joe Gaiter: Final Words?
Dionte Bonneau: I'm Dionte Bonneau a 20 year old Criminal Justice at Albany State. I feel like this year upcoming year I have something to prove so stay tuned! I would like to Thank Gaiter Sports for the interview. I want to let people know that I'm switching from number 17 into number 3 this year so Stay tuned!!
Joe Gaiter: Shout outs?
Dionte Bonneau: I want to shout out the whole Albany State football team. Shout out to my mom and my pops. Shout out to my girlfriend Savannah. And shout out to everyone who supports me.
Instagram- @dionteb3
Twitter- @dionteb03