Joe Gaiter: What does football mean to you?
Corder Ward: Football means everything to me. It's a way for me to start my life, to get to college and finish college. It's a way to give myself a chance to become something better in life.
Joe Gaiter: Where did you grow up and how was your childhood?
Corder Ward: I grew up in Stone Mountain/ Lilburn area. My childhood was pretty normal. My mom and dad worked really hard all the time to make sure me and my sister had what we needed growing up. But when I was 9 years old my world got flipped upside down when my dad died from a heart attack. It was a really traumatic experience, but it also fuels me every day to get up and grind.
Joe Gaiter: What made you want to start playing sports?
Corder Ward: Actually I was thrown into the fire when I was 5 years old.  I didn't even know what sports was at the time. All I remember was one day my dad picked me up from school took me to Wade Walker Park and the rest is history.
Joe Gaiter: How was your time at Miller Grove HS?
Corder Ward:  My time at Miller Grove was good and bad. I met some great people, formed some great relationships. Even till this day the coaches still hit me up to check on me. But from a football standpoint, I honestly wish I could have my sophomore year back.  I feel like the new staff that came in just didn't take winning as the top priority and it didn't seem like anyone was taking the football program serious.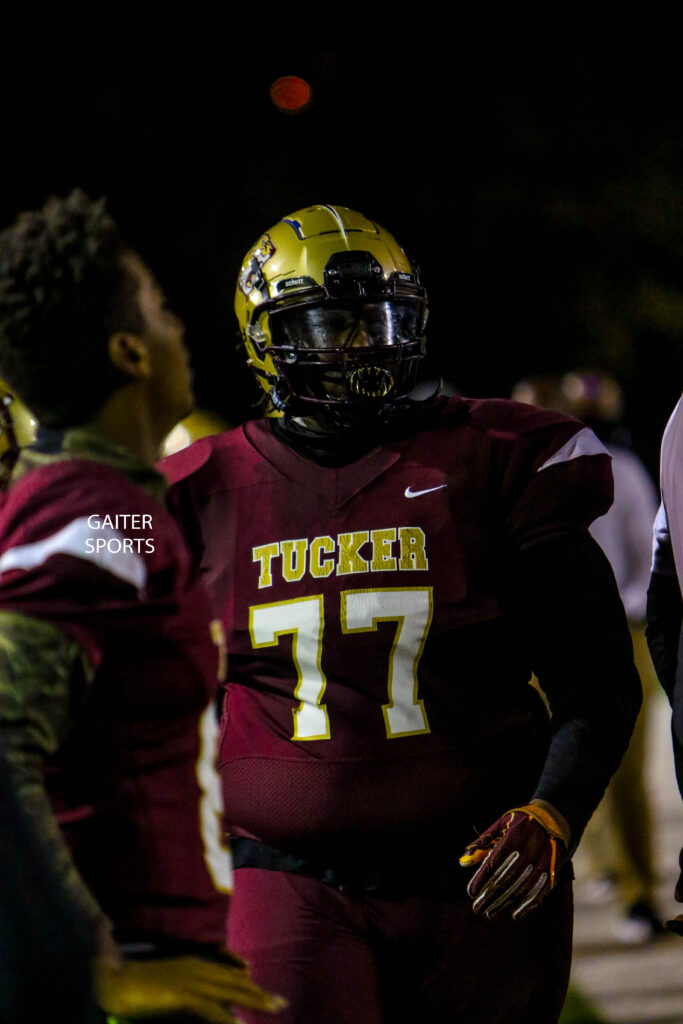 Joe Gaiter: Was it hard transferring  to Tucker?
Corder Ward:  It wasn't hard to make the decision to transfer to tucker. I knew what I wanted for myself as a player and what I wanted to be a part of in terms of a team and a school. Tucker was that! So, when the opportunity presented itself I didn't hesitate. I knew I would be better than I was before and football would be a top priority there.
Joe Gaiter: What are your fondest memories about playing at THS?
Corder Ward:  Man I don't even know where to star.  My junior year was probably the most fun I've ever had during a football season. It was just amazing the guys immediately took me in over the summer and from there on out the whole season felt like one long part. Like there was really never a dull moment during the season. 
Joe Gaiter: What are some of your career stats.
Corder Ward: In 10 games 2019 I had 15 tackles, 1.5 sacks, 1 Fr, 1 Defl, 2 pancakes 
Joe Gaiter: Tucker was 3-5 this year. What went wrong in your opinion?
Corder Ward: I think our biggest issue this past year was lack of depth and when we got to the biggest games in the biggest moments we just under performed.  At one point we were full of ourselves, took the foot off the pedal and we never got back on track. There is a lot of factors that went into it but in the grand scheme of things we didn't come up big when we needed to.
Joe Gaiter: What coach has made the biggest impact in your life and why?
Corder Ward: Man I got 3 because all the guys are equal in impact I can't have one without the other. First is Coach Blackwell. He is like my OG, my first ever coach. He coached me from 6 until I was 12 at Central DeKalb. He has always looked out for me since park ball days and still now. Not  just me, he still to this day make sure all the kids from our team are good he's defeated been a father figure in my life helped me become the man I am today.  Next is Coach Motley. He was my Dline coach at Miller Grove. Now you want to talk about turning me into a player, this is the guy he gave me the keys to unlock my potential. He never gave up on me no matter what he saw me through and I'm forever for that. Then last we have Coach Wright. He helped me with my transition to Tucker and ever since then he's been like a guide on and off the field.  I've gained a lot of knowledge as a player off of him. He's always pushed me to be better no matter what it is. He always reminds me I'm only as good as what I put out. Every rep he make sure I push myself. He put me in a position to be a leader on my team and he taught me how to lead.
Joe Gaiter: Where college are you going to next year and why?
Corder Ward:  I signed with Butler Community College in El Dorado, Kansas. I signed with Butler because out of the options I had I knew I was better and Butler is a top program in Juco to get guys to the next level.  I feel like no other Juco had what Butler had to offer.
Joe Gaiter: Do you feel the DT get the credit they deserve?
Corder Ward: I don't feel like defensive tackles get enough credit in what we do, especially from linebackers. I mean we're the reason they even get to excel. All we do is eat up blocks and let them flow and make tackles even more. So at tucker in 3-3-5 there's only one D tackle so we take on two to three blocks every play. I feel like were the real unsung heroes of the defense.
Joe Gaiter: What advice do you have for Tucker for next season?
Corder Ward: My advice to Tucker is whoever the new coach is do exactly what he coaches you to do. I'm telling you doing your own thing doesn't work we tried that the past couple of years look where it got us. Buy into the new system and if it fails that a different issue but don't go out knowing you could've done better. It's the worst feeling.
Joe Gaiter: What is your ultimate goal?
Corder Ward: My ultimate goal is to finish college debt free and to get a degree in marine biology. I also want to live a long prosperous life.
Joe Gaiter: Who are some athletes we should keep on our radar?
Corder Ward:
Reginald Ferris

Barry Manning

Jayden Brown at Miller Grove

Jean Cherules

Chase Davis

Tyhler Williams

Cayman Spaulding
They all are some dogs. Keep an eye out for them. They are going to be real big.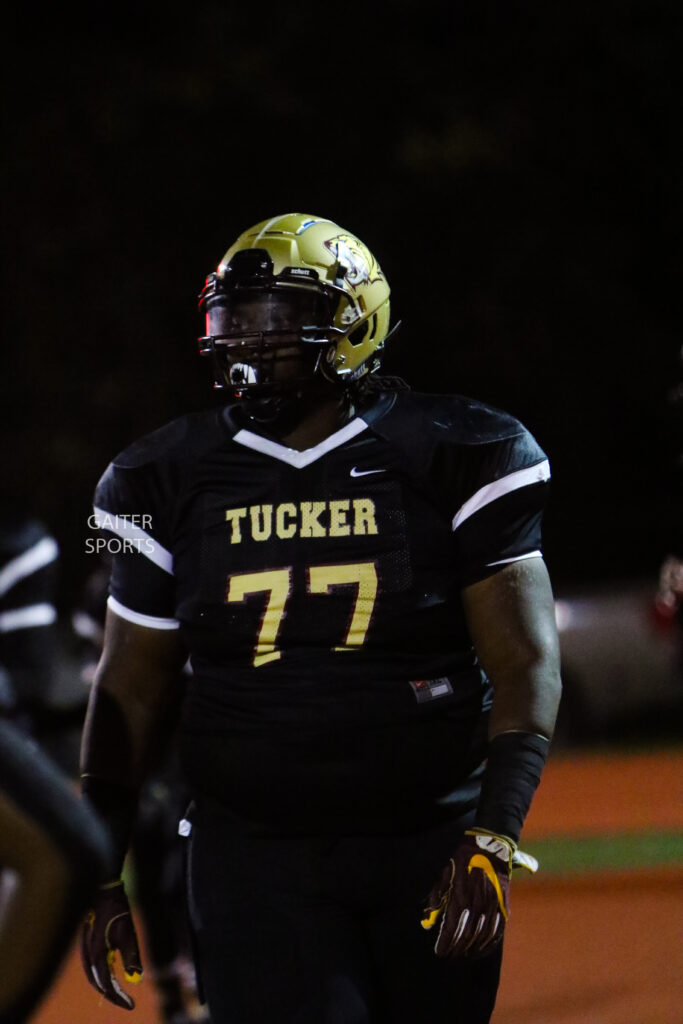 Joe Gaiter: What motivates you on the field?
Corder Ward: Before every game I look up and say a prayer to my pops. I just feel like every game I can feel his presence with me out there on the field. I feel his disappointment when I don't play well. When I play well, I feel his approval so that's what always keeps me going.
Joe Gaiter: Final Words?
Corder Ward:  Last thing I want to say to any underclassmen that see this, make sure you get your grades taken care of. It's important!  It's the most gut wrenching feeling when you play really well and can't get into school because of grades.
Joe Gaiter: Shout outs?
Corder Ward: I want to shout out my mom, my sister Kimoni and my big brother Javin. They really helped me get through these last few years coming through high school.
Instagram: @corderward
Twitter:  @ward_corder10