Joe Gaiter: What does basketball mean to you?
Shannon Smith:Shannon Smith: Basketball means many different things to me. What I would say it helps me with most is escape. It means I get time to go to the gym and focus on something that brings me nothing but joy. I love basketball and every piece that comes with it. I love the fact that I can forget about everything going on in the world for an extended period of time. It helps me to become a better person/ player than the day before.
Joe Gaiter: Where did you grow up and how was your childhood?
Shannon Smith:I was born in Los Angeles, CA and moved to New Canaan, Connecticut when I was about 8 years old. I grew up in a predominantly white area which was known to be a great place to live. My childhood was interesting you know? It wasn't like my peers to say the least. My parents ended up splitting and it became a single parent household with my dad not being too too far. I have a sister who is two years younger than me. We didn't really let that bother us though. We always had fun and played with each other growing up. I just enjoyed life like any other kid. I did notice that no one looked like me where I lived other than my family. It wasn't a big deal because a lot of the friends I made were through sports and I think that common love for athletics made it easier to break the ice. I never felt different though, but I always knew that I wasn't like the people I was around. Overall though, I would say I had a great childhood that actually I have to thank my parents for because I've gotten a chance to experience a lot of things that many kids don't get to do. 

Joe Gaiter: What are your fondest memories about St. Luke's School?
Shannon Smith:Mannnn… There are so many that I have no idea where to start. First stop is going 25-1 in my senior year winning our FAA conference championship and a New England – NEPSAC championship (which consists of many private schools in 7 states). Another great memory I have would be my antics in class. I was a class clown that wasn't really funny. The stuff I did I was funny to me and a few of my friends that I had classes with but other than that I didn't get many laughs. Some of the last memories that I have to share was being at lunch or in free periods with friends. Man, we used to have the cafeteria LIT. I remember me and my teammates did our whole team warm up in the middle of the cafeteria. Sprints, stretches, claps, yelling, literally everything. A lot of my friends and I were always doing things like playing Uno, Dominos, having dance contests, or pushing tables together bringing Ping-Pong stuff to school, and playing to finish it off. Those are just some of the things that happened during school that I'd never forget. St. Luke's was pretty tough for me because of many different reasons, but I appreciate my friends and teammates for really making my school years great and fly by.

Joe Gaiter: Tell us the backstory on how you started playing for Clark Atlanta?
Shannon Smith:It's a pretty interesting story actually, so I'll give you the shorter version. I actually chose Clark Atlanta because it was in Atlanta which was a place I always wanted to move to. I have no idea why it just felt like a place I could see myself living in. I never thought I would attend an HBCU after being so used to being the minority in the classroom. I felt like there was no need to go someplace that "isn't a realistic view of the world we live in". I honestly wasn't really focused on academics and was still in this dream that basketball can take me where I want to go. I wasn't highly recruited coming out of high school at all. The most interest I had was from Division 3 schools. Looking back on it, I was a pretty good player but didn't have the height or athleticism to really be on people's radars. That being said, I never stopped believing in myself and committed to walking on at Clark Atlanta since it was a Division 2 school that played in a great conference. When I first came down to school, I thought I would easily get the opportunity to try out but I was wrong. I was told that the team wasn't looking for walk-on's and would be running with the guys they recruited. They had success my freshman and sophomore year. Junior year was the year that the coaching staff left to take on other opportunities. Coach Lynch and Coach Scott came in and offered me a chance to try out. During my time away from organized basketball I just continued to work hard on my game and in the classroom. It kind of was a test from God in my opinion. I became a better student and started to become a leader on campus without sports being the reason why. Although my pathway was altered it still turned out to help me learn and grow to become better overall in the end. I cannot thank Coach Lynch and Coach Scott for believing in me after so much time away from the game.

Joe Gaiter: What has been your contribution to the team? 
Shannon Smith:I definitely would say my leadership is something that comes first. One thing I was told when I first made the team and never will forget was said to me by Shelvick Henry. We were having a conversation one day before the season started and I'm paraphrasing a bit, but he said, 'sometimes you have to take the roll that is given to you.' In my opinion, my first year on the team was a year for me that was "weird". I wasn't truly comfortable on the court again after two years away, and I also wasn't as confident as my teammates who have been playing at the collegiate level. I would say that I really focused my attention on just being the best defender and distributor I could be my first year back. It was a role that I fit well and wasn't overlooked because I was getting a lot of playing time. After my first season back, I came back this past year with a different mentality. I was now considered an "older guy" even though it was my second season with the amount of playing time I received, I certainly had the experience now. This year I just focused on trying to be consistent and do things that put the team in the best situation to win. Playing the point guard position was the best move for me personally because I've always played that growing up. I'm pretty vocal and confident once I have the ball in my hands to make a good play whether it's finding an open teammate or to score. Once the move was made for me to play the 1 towards the end of the season, I felt like my old self again.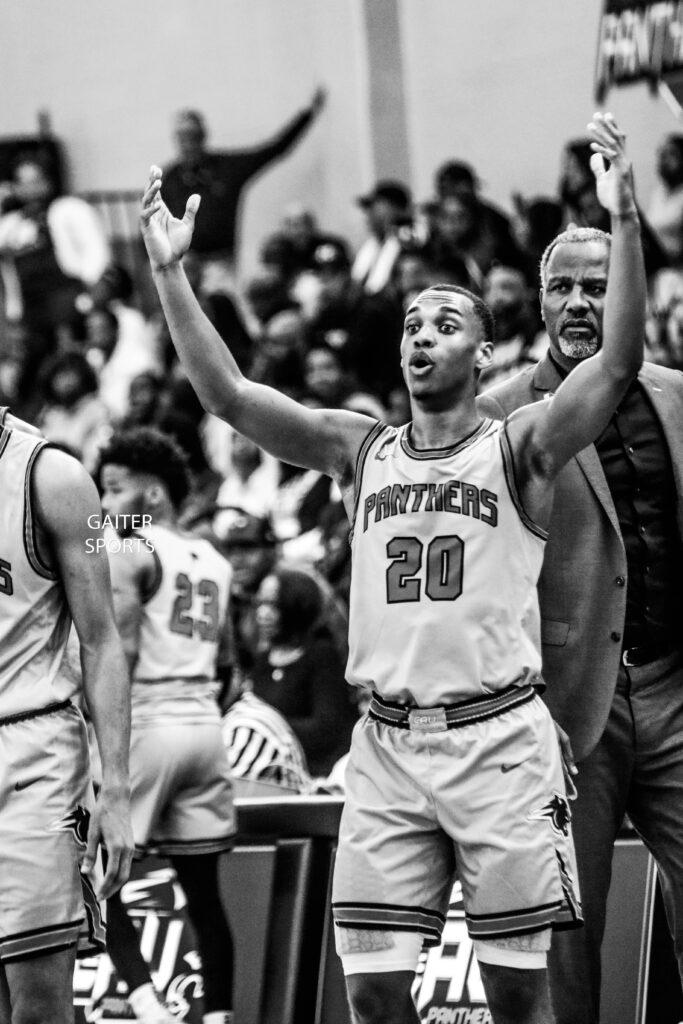 Joe Gaiter: Tell us about the game day atmosphere at Clark Atlanta home games?
Shannon Smith:It's actually one of the greatest things to look forward to. I love playing at home because there is nothing like that love you receive from all the people you go to school with. I actually used to be terrified to play at home because I was afraid, I'd do something bad or funny and it'd be ingrained in people's memories forever. Over time I just kind of laughed it off and realized that you'll get more love than hate for the real fans. There's a lot to look forward to when playing a home game at Clark Atlanta though. For example, when the gym is packed you just feel the energy in the air. Walking out the locker room, up the stairs, and waiting for the doors of the gym to open. You hear the sounds of the people in the gym get louder and louder with every step. Then waiting to run out is the most nerve racking yet amazing feeling ever. It's something I can't get enough of and love the rush every time. The DJ will be playing music, the crowd will be jumping, and when the game starts the energy doesn't leave. You got the guys that sit under the basket near the away team's bench smack talking with hilarious jokes. What I like most happens anytime someone scores. It sounds like it's the biggest bucket of the game every time the ball goes through the rim. I love it.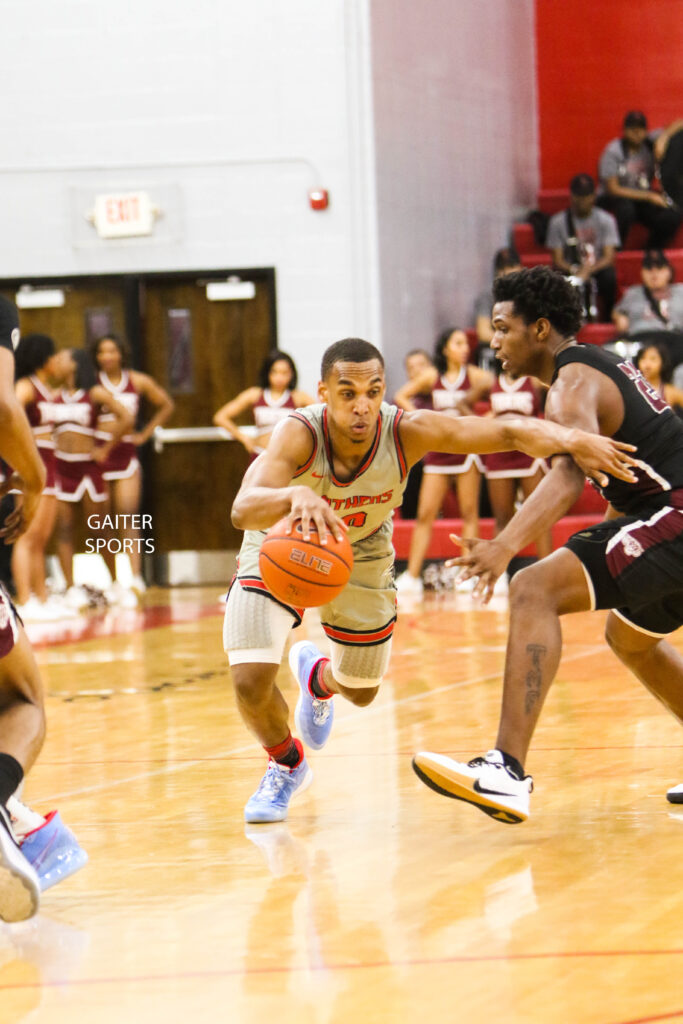 Joe Gaiter: Cau was 14-16 during the season and lost to Miles College during the SIAC tournament. What went wrong?
Shannon Smith:Well, our record didn't really reflect our team and the talent. A lot of our early losses happened because we weren't putting games away. It's something we were all frustrated about because we were so much better than that. When we got things together, we were a tough team to beat. We had some tough battles with Albany this year and some things just didn't go our way, but it happens. We ended up finishing second on the East side of the SIAC at the end of the regular season. During the conference tournament we played well, but we were really banged up. I hate to say that because it sounds bad, but we had a lot of injuries at the worst time. Things like that are tough but can take place at any time.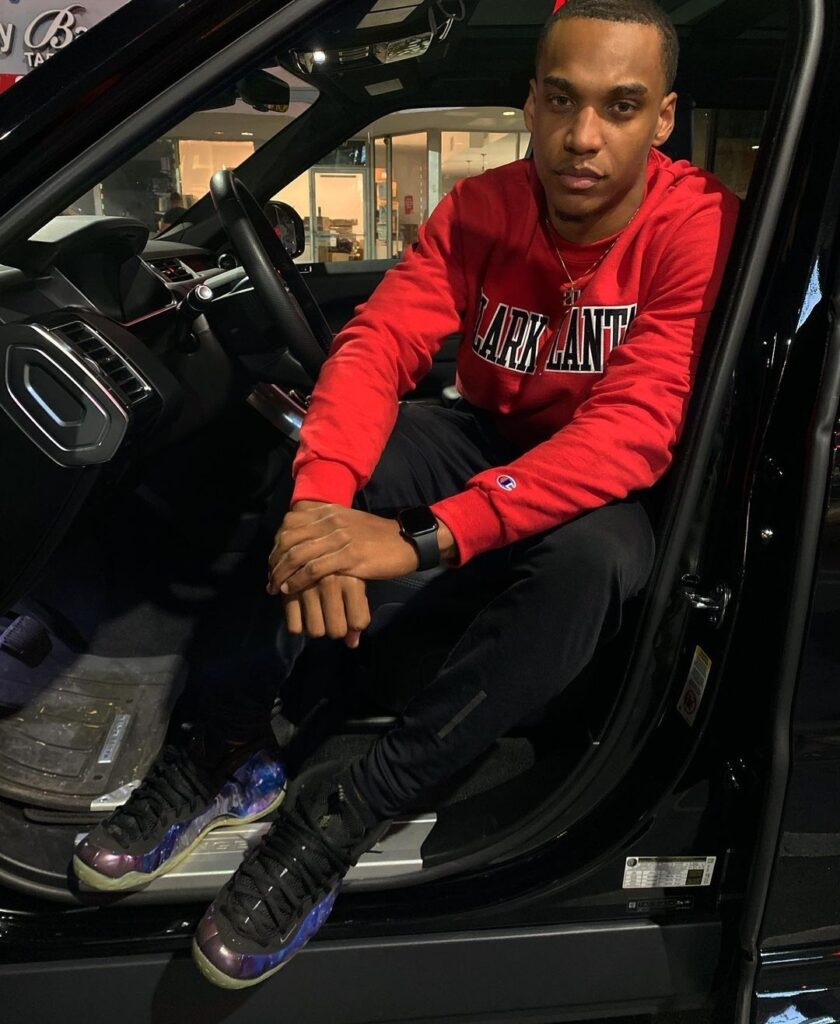 Joe Gaiter: What is your motivation?
Shannon Smith:That's a great question… Honestly, I would say my story is my motivation. I feel like I've been counted out a lot and have shocked people with how far I've gotten with everything in my life. It's a great feeling to surprise people or receive love for the things that I am doing because "no one thought you would be where you are". I love proving people wrong and that's something I will always motivate myself to continue to do.
Joe Gaiter: Have you reached your athletic peak?
Shannon Smith:I have to strongly say no to that question. I think that I am just at the beginning of climbing the mountain. I'm actually a part of a bodybuilding family. My grandfather was the first ever "Mr. Bahamas" in 1950. My father also followed in his footsteps to become a bodybuilder as well. I doubt that I will get into the sport, but I know my athletic peak is soon to come. I actually had a late growth spurt and didn't start gaining significant weight until I graduated from high school. Quick side story… Freshman Year of High school I was 5'0, Sophomore year I started school at 5'3, Junior year I started school at 5'7, Senior year I started school at 5'9. I graduated from St. Luke's at around 5'10 160 pounds. Now I'm about 6'1 ½" / 6'2" and weigh 190. We'll see what the near future has planned for me though.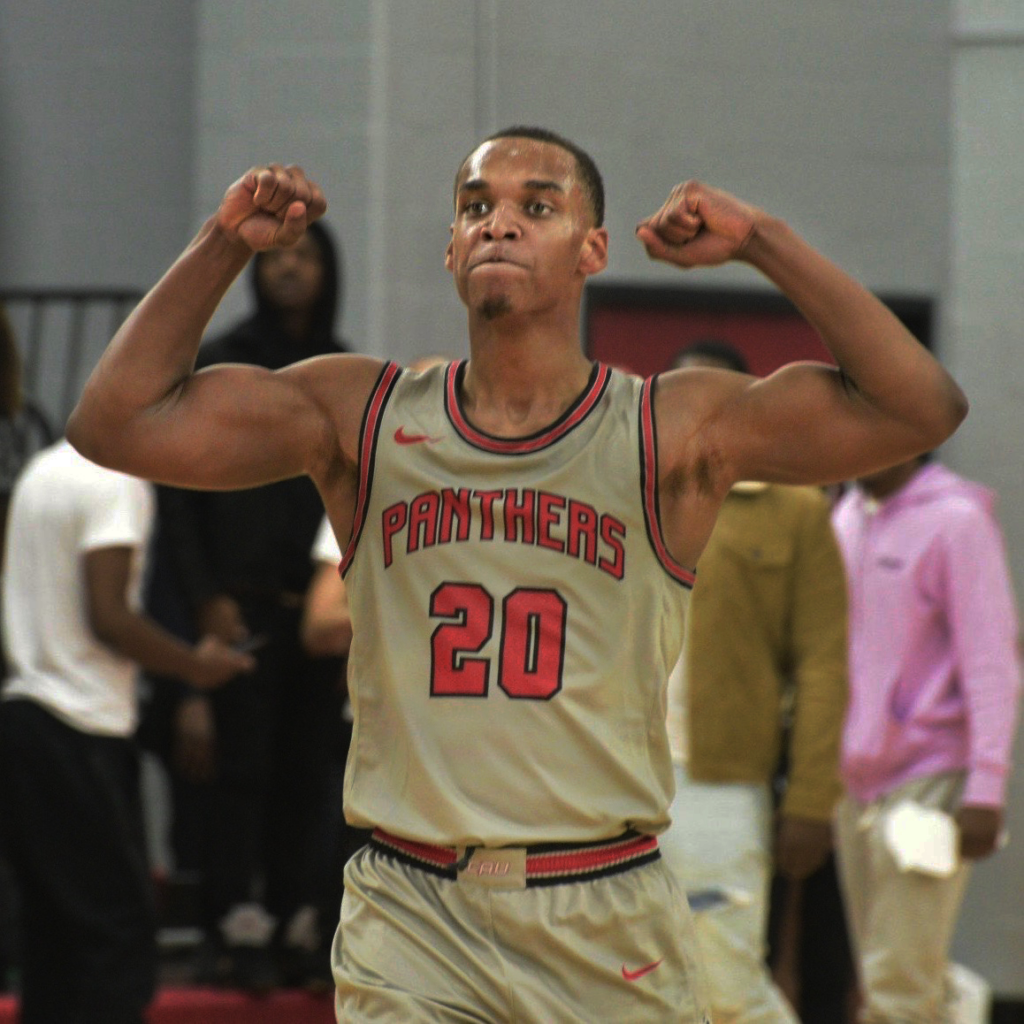 Joe Gaiter: Watching your football highlights from high school is amazing. Why aren't you still playing football in college?
Shannon Smith:I actually don't have the same confidence with football that I do with basketball. I just like to compete and that's why I ended up playing the sport. I love the sport and everything that comes with it. It's just too dangerous the higher levels you go. I have respect for those guys that play because you really are putting your body through a lot day in and day out. I'd love to do some DB vs WR drills against some of you guys out there though to prove I'm not just talking. 
Joe Gaiter: How have you used your football experience in playing basketball?
Shannon Smith:I guess I would say I bring some of that experience to the court. One thing I learned playing football is that the weight room plays a big part in your performance. A lot of basketball guys aren't fans of the weight room but it's not always about size it's really about strength. I just like being strong and being physical. I noticed that having that strength advantage goes a long way at this level.
Joe Gaiter: Are you leaving Clark Atlanta? 
Shannon Smith:No sir, I'm back.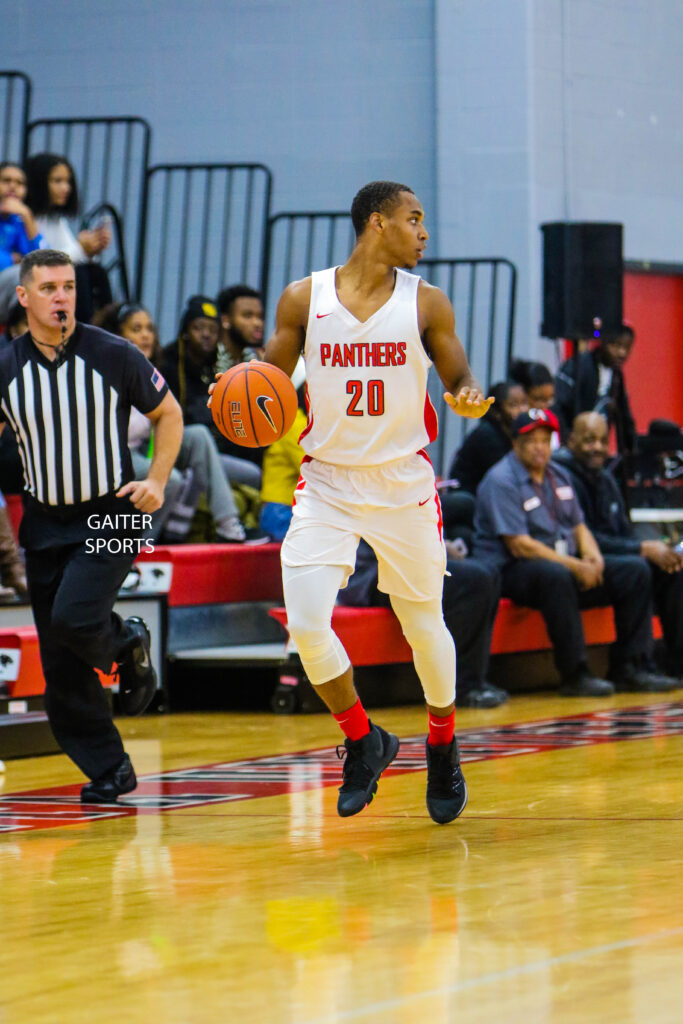 Joe Gaiter: What is your untold story?
Shannon Smith: My untold story is one that is yet to be written. I know that the game of basketball can only take a person so far. The mind is the most powerful thing a human being can have. I'm going to use the gifts god has given me to be the best I can be. I have graduated from Clark Atlanta University with my degree in Finance, and I will be going back to continue my education to get my MBA. I don't think any of the teachers I have had in middle school and high school would believe where I am at today in terms of my life. I have gone from being the class clown in high school that everyone thought would fail… Now I am a consistent intern with a Top 50 fortune 500 company every summer since my Sophomore year. Not only that, but I've been labeled as a top talent in the business program at Clark Atlanta University. I have become someone that I've always dreamed of becoming but have tried to shy away from it. I think now is the time that I start to embrace it to really write the rest of my story. 
Joe Gaiter: Where are you training during the off-season?
Shannon Smith:I have been training in Atlanta so far this off-season (shoutout to my guy Paul P!) and will most likely finish out the rest of my training here as well. Covid-19 has shut down a lot of plans and my well wishes go out to everyone during this pandemic. 

Joe Gaiter: What do you want your legacy to be?
Shannon Smith:That's a great question. My answer to that would be a game changer. I want people after me to hear my story and see that you can really accomplish anything you put your mind to and work for. I want my legacy to be built on my work ethic, so people know I never was given anything ever. I took a path that many people wouldn't have taken. I worked my hardest and always gave my best to get to where I wanted to go. If my legacy is remembered that way, I'll be happy.
Joe Gaiter: Final Words?
Shannon Smith:I want to say thank you for the opportunity to tell my story! I want to thank everyone that took the time to read this and get to know me a little bit better. I'm excited to see what's to come! 
Joe Gaiter: Shout outs?
Shannon Smith:Sheesh!! Too many people to shout out. If I leave you off this list forgive me, you know it's all love!!! MOM, DAD, Lauren, Shenell, My nana, Grandpa Jimmy, Grandma Jenny, Grandpa Cyril, Uncle Herc, The HOLLOWAY TRIBE, Uncle Pepe, Uncle Buddy, Uncle Roberto, the Smith Family, the Sechan family, the Fortt Family, the Holifield Family, Momma Howie, Coach Lynch, Coach Scott, Kool Kid PJ, Ro T, G Tonno, Kel, Twoine, Nick, Jerry, Rodger T, the Chocolate chat, Dog pound LLC, Dream Team, Ant Simmons, Lobos, and all of those that show me love! If I left, you off the list just hit me up. (haha)  
     
Joe Gaiter: Final Words
Shannon Smith: The pictures I have are me through the years and they are mostly from high school or college. It's crazy to believe that I came to college with a dream and got the chance to accomplish it and more. I'm going to leave one of my favorite quotes. It is by Bruce Lee, and it has helped me be comfortable with the uncomfortable. 
"Be like water making its way through cracks. Do not be assertive, but adjust to the object, and you shall find a way around or through it. If nothing within you stays rigid, outward things will disclose themselves.
Empty your mind, be formless. Shapeless, like water. If you put water into a cup, it becomes the cup. You put water into a bottle, and it becomes the bottle. You put it in a teapot, it becomes the teapot. Now, water can flow, or it can crash. Be water, my friend."
THANK YOU! 
IG: @Shan.xvv
IG @GaiterSports