Joe Gaiter: What does basketball mean to you?
Bengy Baptiste: Basketball means everything and more to me, just the effect that it had on my entire life growing up and the opportunities it presented to me to grow as a person, especially the lessons that were taught through the game. The game of basketball showed me you have to work for anything in life… not just playing time or a roster spot. Basketball continues to prepare me for a different understanding and approach of life alone.
Joe Gaiter:How did Oak Ridge High school change your life?
Bengy Baptiste: Oak Ridge High School changed my life because it made me want more for myself. I started going down the wrong path and losing myself at one point but My senior year, I started realizing I wanted to be more than just an athlete. I was in an AVID college prep course and I had the lowest GPA, lowest test scores surrounded by others getting accepted to the largest universities with ridiculous 4.3 type GPAs and stuff. That really made me want be better.

Joe Gaiter:Tell me about your season this year?
Bengy Baptiste: This was by far the most challenging season I've ever played in! However, so many lessons were learned. I am far from satisfied with my individual performance or my contribution to the team. This season we were extremely talented! It sucks that we weren't able to demonstrate that with our record.
Joe Gaiter:What makes you a great forward?
Bengy Baptiste: My size and my athleticism grants me an advantage when it comes to matchups. I do believe what makes me a greater forward is what is NOT shown on film or paper. Everyone can't average 20PPG… but challenging my teammates and valuing the small things helps win games from deflections, blocks or loose balls and even communicating.
Joe Gaiter:How have you and your team faced adversity this year?
Bengy Baptiste: A lot of adjustments had to be made earlier last season with players having injuries and stuff but also finding our weaknesses and strengths as a team to be able to compete at our full potential to peak.

Joe Gaiter:What can we expect from you from your senior year?
Bengy Baptiste: If I am granted the opportunity to compete, my senior year will be one to remember.
Joe Gaiter:What lessons have you learned from the disappointments this year?
Bengy Baptiste: If it aint kill you, it made you stronger! I lived to see 24 more hours after all the disappointments. They are only disappointment if you let them dis appoint you. I haven't allowed any disappointments to delay me on or off the court.
Joe Gaiter: Why did you choose to study Sociology in college?
Bengy Baptiste: I changed my major 5 times before finally deciding to concentrate on Sociology because of how relevant it is to my desired career field which is criminology and law. I have aspirations of advocating for the youth in my community through the Juvenile courts.
Joe Gaiter: What are your strengths and what could you improve on?
Bengy Baptiste: On the court, I am extremely vocal and athletic. But I could improve on utilizing my athleticism more. Off the court, I need to improve on understanding situations from different perspectives and not just mine.

Joe Gaiter:How will you change the world?
Bengy Baptiste: The world is so large, so big, so diverse.  I want to make the greatest impact around me first. I want to influence everyone I get near. Primarily, I want to change the perception of black men. The world we live in has so many predetermined norms that will follow us for generations until we shift our priorities as a group.
Joe Gaiter:What is your untold story?
Bengy Baptiste: 10. Before finally making the varsity basketball team in high school after getting cut 3 times. I went game days not knowing If I would play or not. Or even get a jersey. If I did, I was thrown any number and I hated feeling like a liability. This drove me to work even harder. Dedicated my summer to getting better. My senior year, I made the team and I earned the chance to select my own jersey number, I've worn that #10 from my senior year to two different Junior colleges. The number "10" holds lotta weight to me.
Joe Gaiter: What is your biggest fear?
Bengy Baptiste: Dying without serving my purpose.
Joe Gaiter: Will you pursue basketball after college?

Bengy Baptiste: Unfortunately, No. basketball doesn't owe me anything more, it has granted me so many opportunities to grow as an individual. After undergraduate, I plan on pursuing a Juris Doctor degree and serving as a defense attorney in the state of Florida.
Joe Gaiter: What advice do you have for the incoming college freshman?
Bengy Baptiste:  Prioritize! This is the year of distractions; this is the year where you will either find yourself or lose yourself. I advise incoming college freshman to never slip on assignments. Easy said but this is the biggest issue freshman struggle with.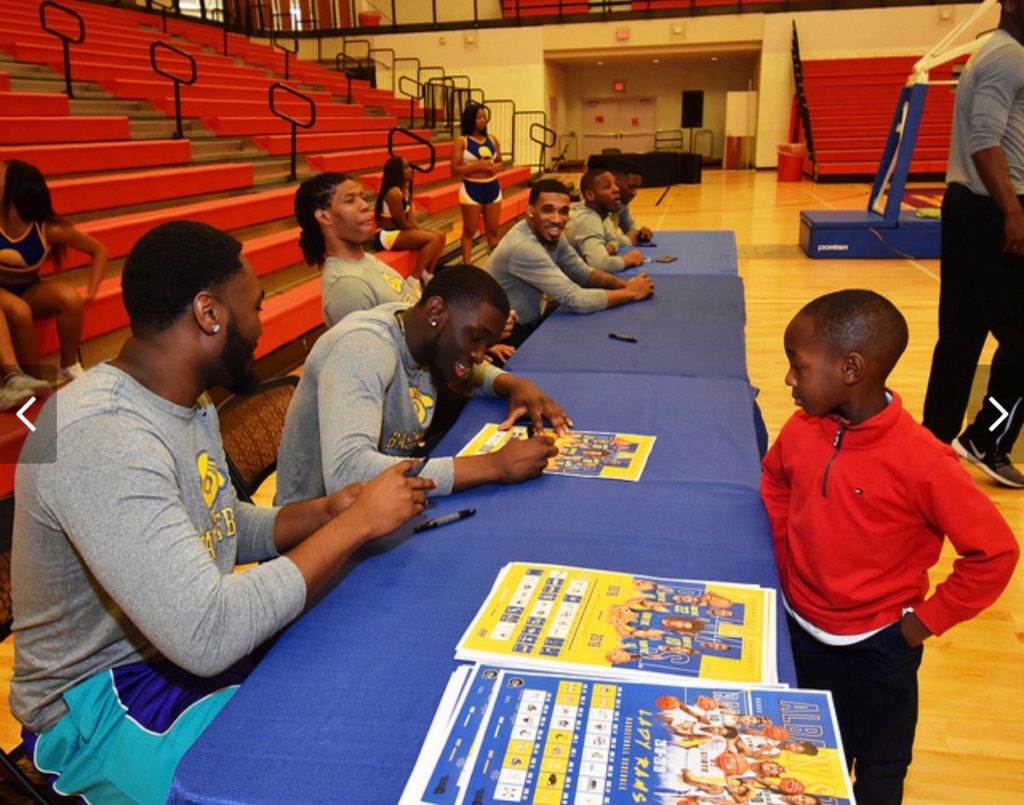 Joe Gaiter: Final words?
Bengy Baptiste:Thank you for allowing me to share my experiences through this interview and possibly reach others with my story.  I want to use my story as a way to motivate and inspire.
Joe Gaiter:Shoutouts?
Bengy Baptiste: First and foremost, without GOD, I wouldn't have been blessed with the opportunity to even be here— Many people have contributed to my success and I am grateful for everyone I have met through my life.
Instagram: Bengy2.0
Twitter: Bengy1k
Snapchat: Bennngy