Joe Gaiter: What does basketball mean to you?
Briona Andrews: Basketball to me is like wheels on a car or its engine. Without either of those things the car would not be considered a car. Basketball gave me a reason to wake up every morning and want to go to school. Basketball gave me a reason to always make good grades. BASKETBALL IS GIVING ME A FREE EDUCATION. Basketball is not only about scoring baskets and dribbling the ball, basketball is the game of life! If basketball would not have been introduced to me at a young age, I'm positive I wouldn't be the same person I am today.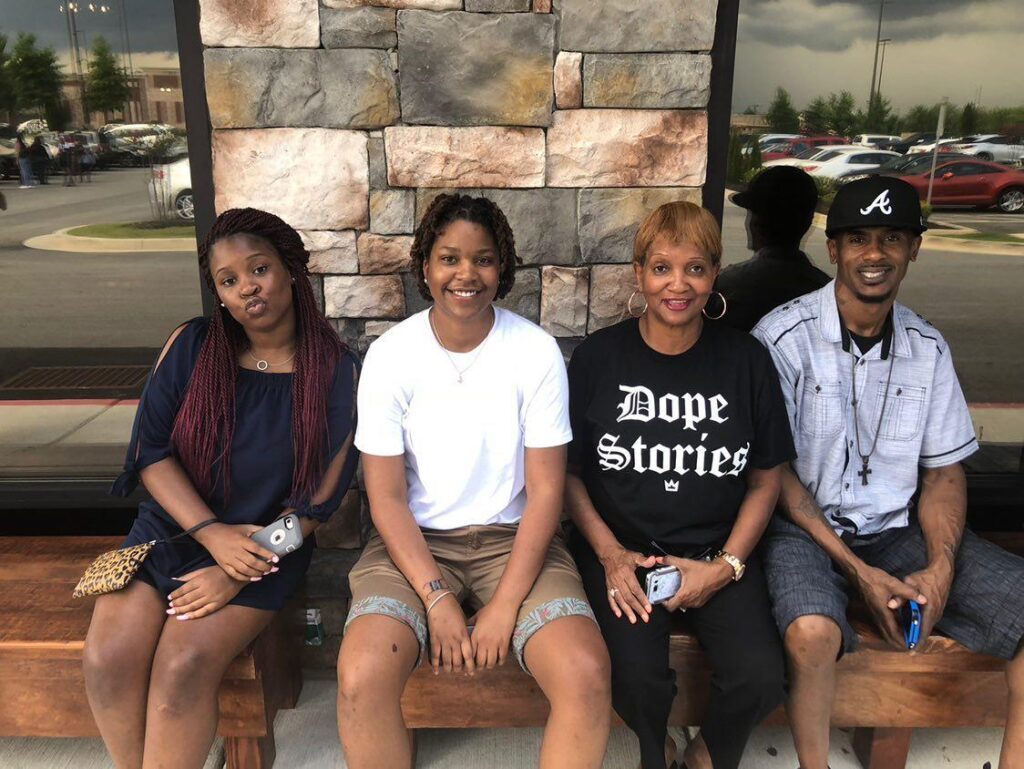 Joe Gaiter: Tell us about your childhood.
Briona Andrews: I was born in Virginia Beach, Virginia and moved to Georgia when I was two years old. I grew up in Riverdale, Georgia better known as the Southside of Atlanta. My childhood was very molding. I feel like the greatest lessons I have learned have been taught during my childhood.
Joe Gaiter: When did you start playing basketball?
Briona Andrews: I started playing basketball in the yard with my eldest brother Eddrick who later ventured me to Hoops & Fitness to play with and against the boys.  I started playing organized basketball in third grade at the Clayton County Parks and Recreation center. I also played in elementary school being the only girl on the team.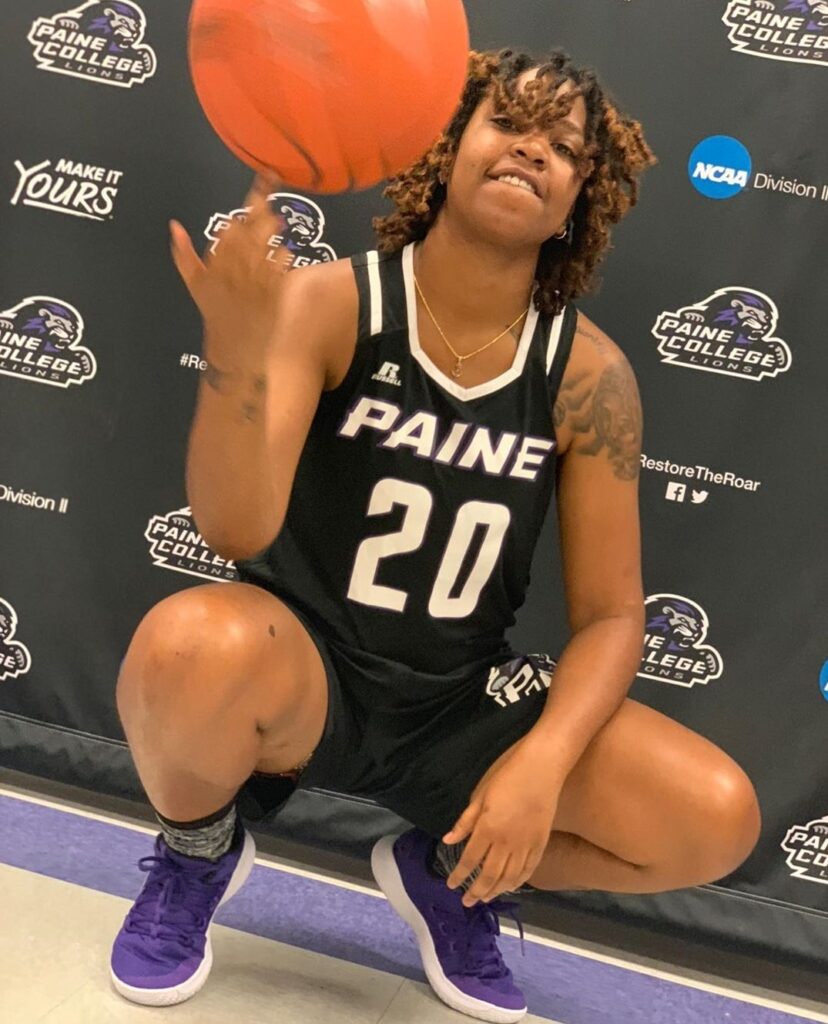 Joe Gaiter: What made you choose Paine College?
Briona Andrews: Honestly, the recruitment process for me was hell and Paine College showed interest, so I took a trip to Augusta for their senior night at the time and I enjoyed the atmosphere at the gym. After that trip, I took another trip to Augusta to workout with the team and soon after that trip I signed my NLI.
Joe Gaiter: What makes you a great forward on the court?
Briona Andrews: My ability and range to shoot makes me a great forward.
Joe Gaiter: Paine College was 8-18. What went wrong?
Briona Andrews: I'm sure everyone has heard the saying "you are your own worst enemy." We had a talented group this year but unfortunately most attitudes clashed, and an 8-18 record is the outcome.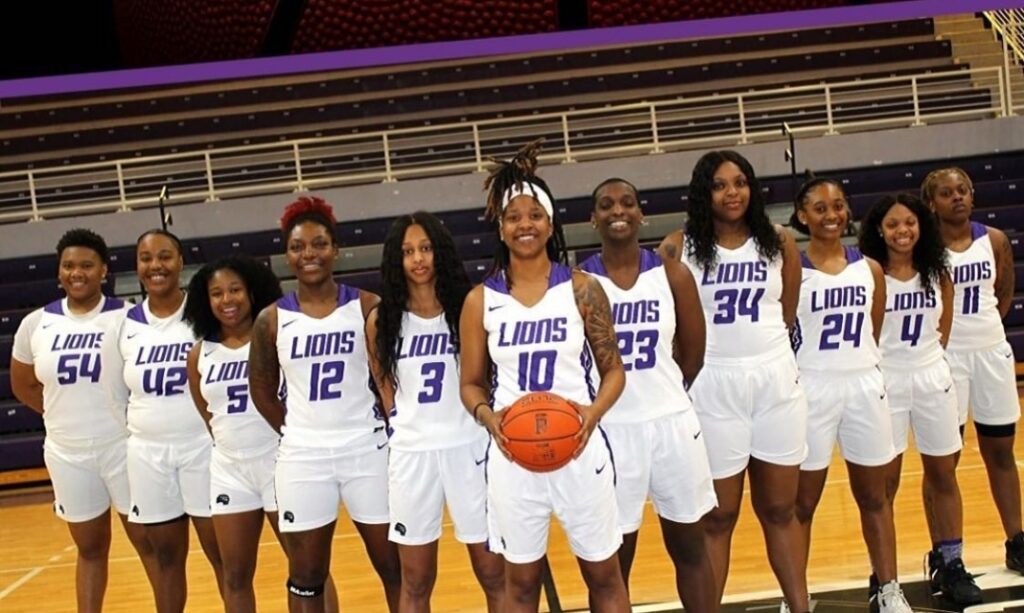 Joe Gaiter: What were your stats this year?
Briona Andrews: Games Played- 23 Minutes- 337 Points- 119 Assist- 15 Turnovers- 30 Steals- 15 Blocks- 1 (I feel I had more but hey) Total Rebounds- 41
Joe Gaiter: What are your strengths and things you can improve on?
Briona Andrews: My strengths are my shot selection/IQ, my ability to shoot, the energy and leadership I bring to any team. Things I can improve on are my quickness, strength, and ball handling.
Joe Gaiter: What is your relationship like with Head Coach Willie Adams and Coach Kisha Lucette?
Briona Andrews: My relationship with Coach Adams is love/hate. Coach Adams is like the uncle that constantly pushes you in a way that irks/frustrates you but turns around to hug you. Coach Lucette to me is a mentor. I know I can always call her or go sit in her office and feel comfortable talking to her. She definitely made my experience at Paine more enjoyable.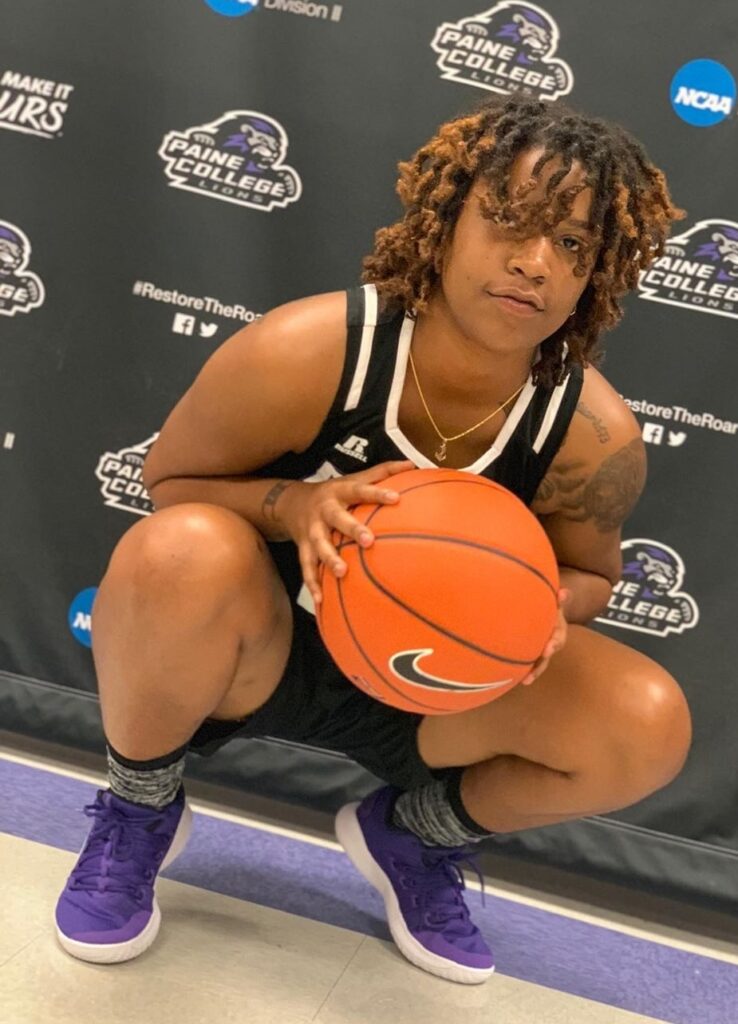 Joe Gaiter: Have you reached your athletic peak?
Briona Andrews: Definitely not! Imagine a quicker stronger and better ball handling version me. That is a scary site to see!
Joe Gaiter: What is your untold story?
Briona Andrews: I was ineligible fall semester my sophomore year at Paine College. I'm telling you this to say at any time, even something you love the most can be taking away from you if you don't put in the work required to keep it, don't slack and always take a mile when an inch is given!
Joe Gaiter: What is your major and how are you planning to use it?
Briona Andrews: My major is Mathematics-Computer Science. I plan on providing a company with the best cyber security support there is. I see myself leading a company's cyber team to many new discovers and achievements in the field.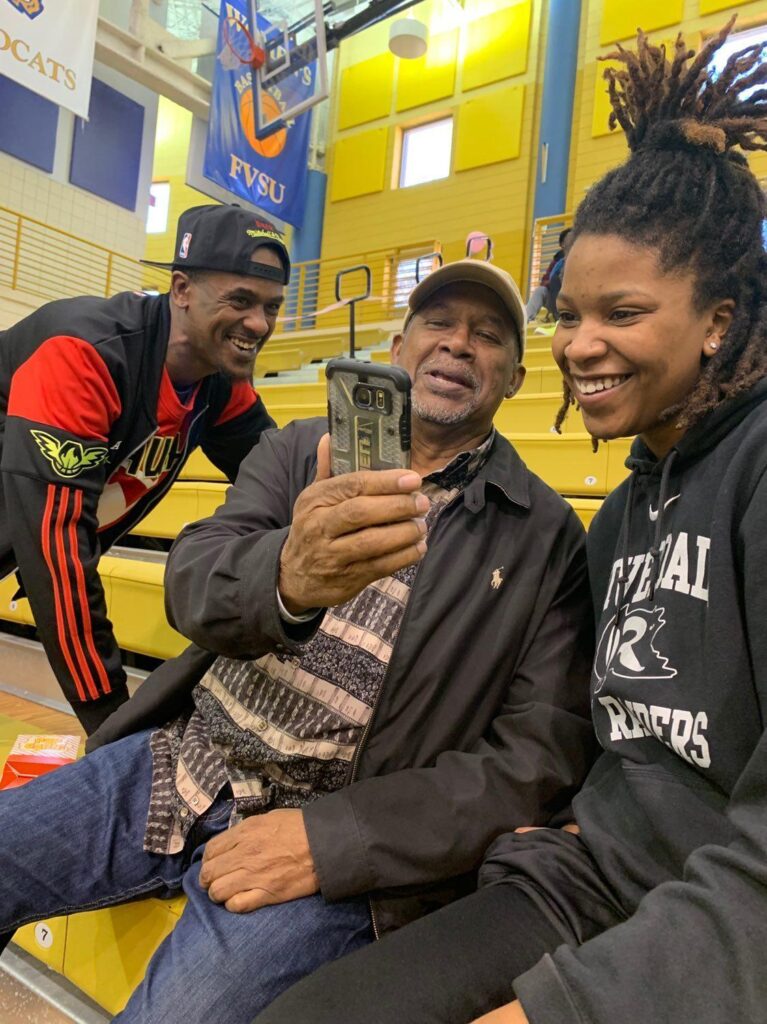 Joe Gaiter: How is life for you off the court?
Briona Andrews: Life off the court for me is very chill and laid back. I enjoy spending my time alone or with my family and friends.
Joe Gaiter: What is next for your athletic career?
Briona Andrews: I won't be attending Paine College starting in the fall. I still have not decided whether or not I will continue my collegiate career or just be a student.
Joe Gaiter: What are you grateful for?
Briona Andrews: I am grateful for God continuously showing me that there is nothing I cannot handle. I've been through some troubling times and those times could've shaped my future out different and I feel like if my relationship with God wasn't as strong as it is, I would've gave up on myself a long time ago.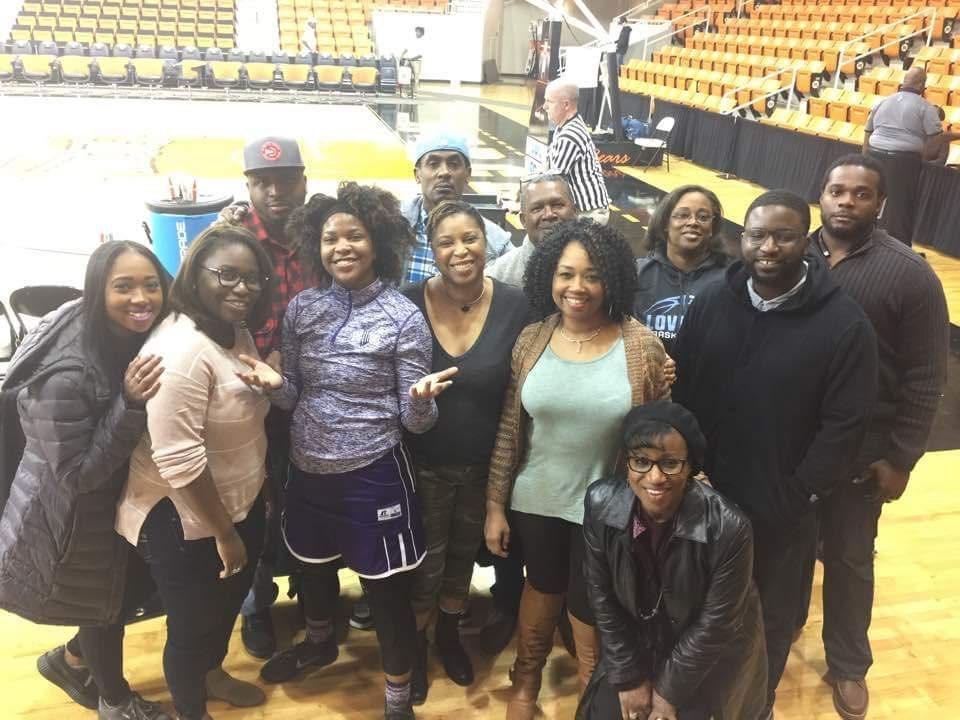 Joe Gaiter: Final Words
Briona Andrews: I want to thank Paine College from the bottom of my heart for bringing me this far and giving me the opportunity to show my talent. I will truly miss this institution and community.
Joe Gaiter: Shoutouts
Briona Andrews: Shoutout to the whole PC Family PC1x! Shoutout to my all Family especially my grandfather and anyone who supports me and will continue to do so, I LOVE YOU ALL!
Social Media
Twitter: _luhsuzy
Snapcaht: luhsuzy
Instagram: luhsuzy
#DopeStories