Joe Gaiter: What does basketball mean to you?
Kelton Edwards: Basketball is my entire life. Honestly I have no idea what I'd be doing without it. It has made me lifelong friends and presented me with opportunities that may not have been there without it. I want basketball to be my career, not just a phase in my life.
Joe Gaiter: Where did you grow up and how was your childhood?
Kelton Edwards: I grew up in Dallas, Texas but we moved to Arlington when I was around 8 or 9 years old. I've spent an equal amount of time in both throughout my life. My childhood was pretty much all sports for me, I started off playing football because that's what my older brother did and I just took it from there. Once I got to about the 3rd or 4th grade, I got into basketball and decided to strictly play basketball once I got to the 8th grade.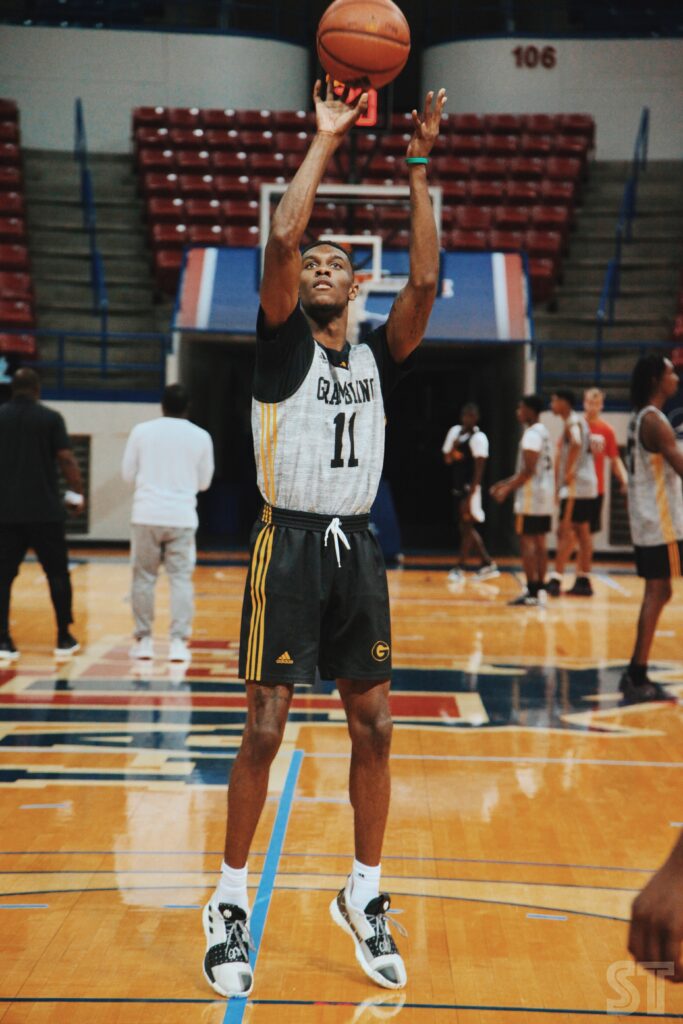 Joe Gaiter: Who inspired you to play basketball?
Kelton Edwards: At first it was my first teammates that inspired me to play basketball because honestly I wasn't very good, I just enjoyed being with my friends and it became an everyday thing. After a while, my dad started making me workout for hours every day and I saw how much he believed in how good I could be so it motivated me and still motivates me now. I just want to make my parents proud in the long run and show them that the time and effort they put into me playing is paying off.
Joe Gaiter: What are your fondest memories about Pro Vision Academy?
Kelton Edwards: My fondest memories from Pro Vision was waking up every single day going to the Rec center to play, going to practice after and then going to the park to play later that night. I just loved the grind. I fell in love with the idea of just hooping all day.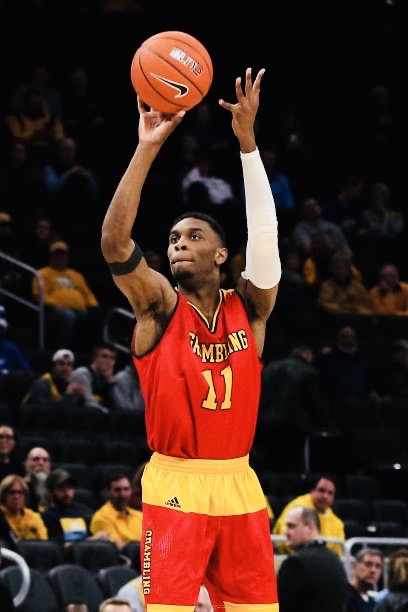 Joe Gaiter: Tell us about your recruitment experience.
Kelton Edwards: I had a lot of D2 offers but no D1 offers yet, until I got a call from Coach Hines at Grambling saying that they wanted to give me an opportunity and I took it.
Joe Gaiter: How was your time at Marshalltown Community College.
Kelton Edwards: My time at Marshalltown CC was rough the first year. I had to figure out where I fit in with the team and figure out how I could earn more minutes and it was challenging for me sitting and not playing a lot of games because I thought I deserved it. But going into my sophomore year I put in a tremendous amount of work and it ended up playing in my favor, I had a lot of success.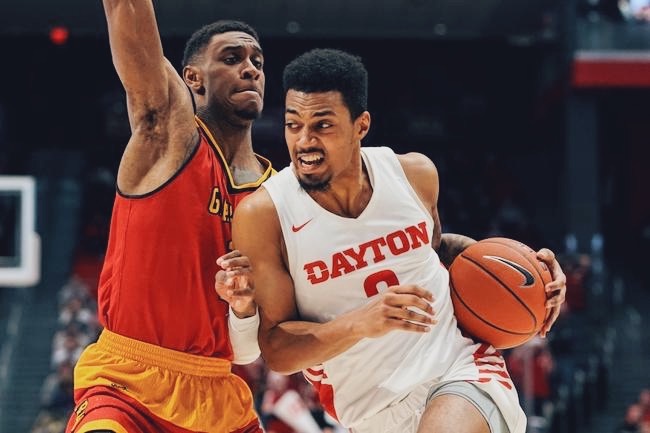 Joe Gaiter: Why did you choose Grambling State University?
Kelton Edwards: I chose Grambling because for starters they showed interest in me the second they heard about me and I liked that. Coach Jackson also showed a lot of belief in me and told me the opportunities I could have and the great chance we had at winning so I took all of those things into account.
Joe Gaiter: What is your major and how do you plan on using it?
Kelton Edwards: My major is Mass Communication. I noticed that all of the NBA players once they retired they started doing reporting, like on TV and after games so I figured my major would help become a gateway into learning about that.
Joe Gaiter: What has your contribution been to the team?
Kelton Edwards: My contribution to the team changed a lot throughout the year, some games my job was to score and rebound and stop the man I was guarding which was most of the time, but sometimes I had to take a backseat and cheer my team on from the sideline and make sure we kept our energy up. I just tried to do whatever I needed to do to help my team win at the time.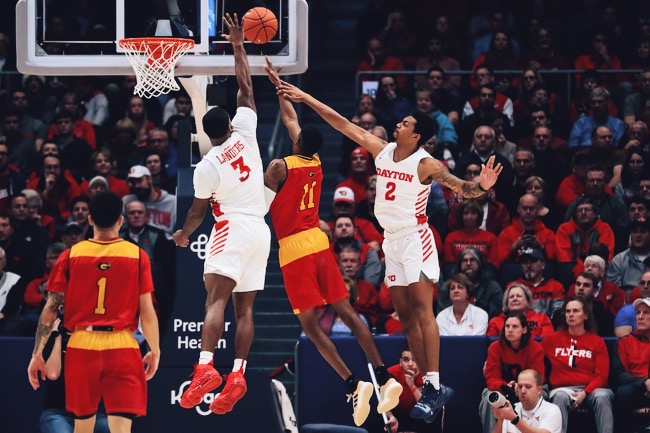 Joe Gaiter: What makes you such a great guard on the court?
Kelton Edwards: I think what makes me a great guard on the court is my versatility, I'm able to guard multiple positions because of my size, and I can also score at all three levels so it makes it difficult to match up with me sometimes, also my ability to be unselfish.
Joe Gaiter: Grambling was 17-15 last season. What went wrong in your opinion?
Kelton Edwards: I think we were 17-15 this season because at certain points we would have a slump and have a difficult time getting out of it which resulted in us losing games we shouldn't and losing multiple games in a row. At some points in the season we couldn't figure it out as a team.
Joe Gaiter: How have you faced adversity this season?
Kelton Edwards: I faced adversity throughout this entire season, at sometimes. I had to figure out how to deal with not playing a lot, or at times I was playing but wasn't hitting shots, and also I broke my nose at a very crucial point in the season and I think that set me back and us back as a team so I had to figure out how to bounce back from that.

Joe Gaiter: What is your relationship like with Head Coach Donte' Jackson and the coaching staff?
Kelton Edwards: I have a great relationship with my coach. I can call him if I ever need anything. He always tells me like it is even if I might not want to hear it, he always pushes me to be the best that I can and he has a lot of confidence in me so all of those things helped build our relationship.
Joe Gaiter: Where are you training during the off-season?
Kelton Edwards: This offseason I have been training in Dallas at a couple of different high schools and I train with my former AAU coach.

Joe Gaiter: What is your untold story?
Kelton Edwards: My untold story is still being made, but the story right now has just been a kid who faced a tremendous amount of adversity in his life and had to start from the ground up to get to where he wants to go. At the end of the day I just want to show people that no matter what you go through in life, or where you come from, you can achieve your dreams with God, hard work, and loving what you do.
Joe Gaiter: What is life like outside of basketball?
Kelton Edwards: My life outside of basketball is pretty simple. I really just hang out with friends and family, watch movies or go to the mall. I'm a pretty simple guy.
Joe Gaiter: Who are some athletes we should keep on our radar?
Kelton Edwards: Some athletes you should look out for are Zahad Munford, Terreon Randolph and Cameron Christon. These are just a couple of guys my team is filled with talented players top to bottom.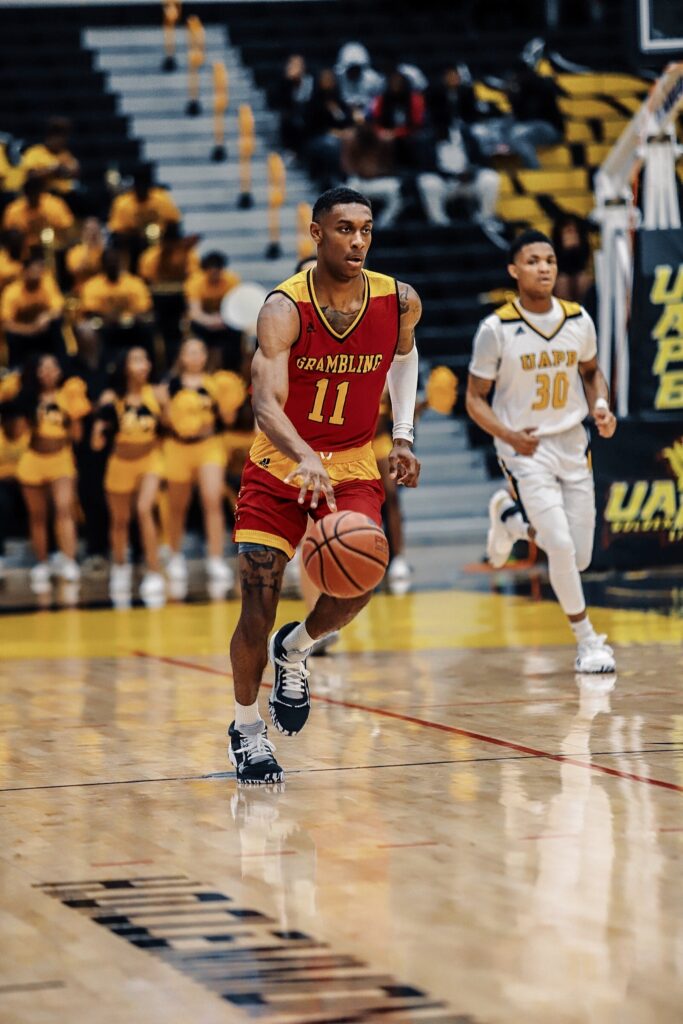 Joe Gaiter: Final Words?
Kelton Edwards: For my final words, I'd like to just highlight one of my former coaches/mentors Jazzy Hartwell.  We lost him this past week and I'd just like to highlight how much he helped me along with a countless number of other athletes achieve our goals. He's helped me throughout my entire career and he will be missed.
Joe Gaiter: Shout outs?
Kelton Edwards: I'd like to shoutout God, my parents, my girlfriend and my brothers.
My social media: Instagram- kelton.11
Twitter- kelton_edwards